Police are hunting a man who poured a bottle of urine through a stationary train window, soaking a female passenger.
Officers from British Transport Police (BTP) have released a CCTV still of a man they would like to speak to in connection with the incident, which took place at Plumstead rail station around 9.15pm on Thursday, 24 May.
PC Tracy Mesher is investigating the incident and is appealing for witnesses to come forward.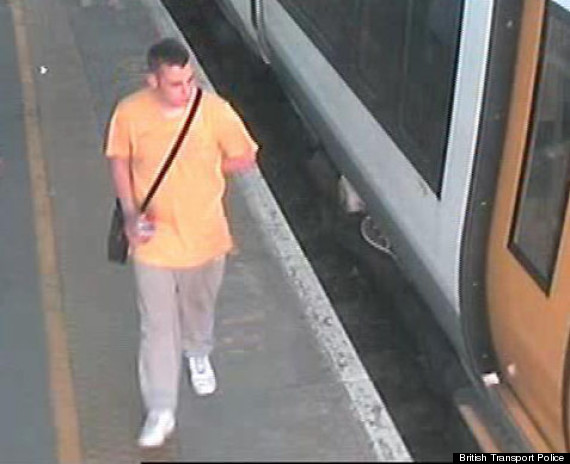 Police want to speak to this man in relation to the incident, which saw a bottle of urine poured over a woman's head
She said: "The unsuspecting victim had taken a seat beneath an open window of the 20:46 Plumstead to Greenwich service and was waiting for the train to depart the station.
"It was in these moments that she felt a liquid run from her head down onto her clothes. The horrified woman recognised the smell to be urine.
"She realised that the liquid had come from a drinks bottle which had been placed through the window she was sitting by.
"The quick-thinking victim seized the bottle and later handed it in to police."
BTP officers have carried out a number of enquiries to try and identify the man responsible; including speaking to witnesses and circulating images on police intelligence systems, but to no avail so far.
PC Mesher would like to speak to anyone who may recognise the man in the CCTV image.
"This was a sickening experience for the victim, who was understandably left upset by what happened to her.
"We would like to speak to the man pictured as we believe he may be able to help us with our enquiries into this incident."
Anyone with information should contact BTP on Freefone 0800 40 50 40 quoting reference B2/LSA of 11/08/12. Alternatively, contact the independent charity Crimestoppers anonymously on 0800 555 11.