Moors murderer Ian Brady is thought to have revealed where one of his victims, 12-year-old Keith Bennett, is buried.
Police are investigating whether Brady has written a letter to be opened on his death revealing the location of Keith's body, but senior detective Martin Bottomley said: "We do not know if this is true or simply a ruse."
Greater Manchester Police launched their investigation after Brady's mental health advocate told a Channel 4 documentary that he gave her a sealed envelope to pass to Winnie Johnson, the mother of Keith Bennett, in the event of his death.
Jackie Powell, Brady's legal advocate, was arrested in South Wales on suspicion of preventing the burial of a body without lawful exercise and has since been released on bail pending further inquiries. The body of 12-year-old Keith has never been found despite repeated searches on Saddleworth Moor in Manchester
Brady may have revealed the location of Keith's grave in documents passed to 49-year-old Powell with strict orders they are only to be opened after his death.
However detectives searching Ms Powell's home have so far found no evidence to suggest Brady has disclosed the location of Keith's body. Ian Brady smoking a cigarette while in police custody during the 1966 trial
Bottomley said in a statement: "The Moors murders cast a long and dark shadow over the history of our region but in 2009 we reluctantly concluded there was no longer any specific information to identify new search areas and the investigation to find Keith entered a dormant stage.
"However, we have always stressed this is a case we will never close. We have been, and always will be, open to pursuing any new lines of inquiry that arise from significant scientific advances or credible and actionable information.
"I want to be explicitly clear about this: Ian Brady has not revealed to police the location of Keith's body.
"What we are looking at is the possibility, and at this stage it is only a possibility, that he has written a letter to Keith's mum Winnie Johnson which was not to be opened until after his death.
"We do not know if this is true or simply a ruse but we clearly have a duty to investigate such information on behalf of Keith's family.
Brady has always refused to disclose the location of Keith's body.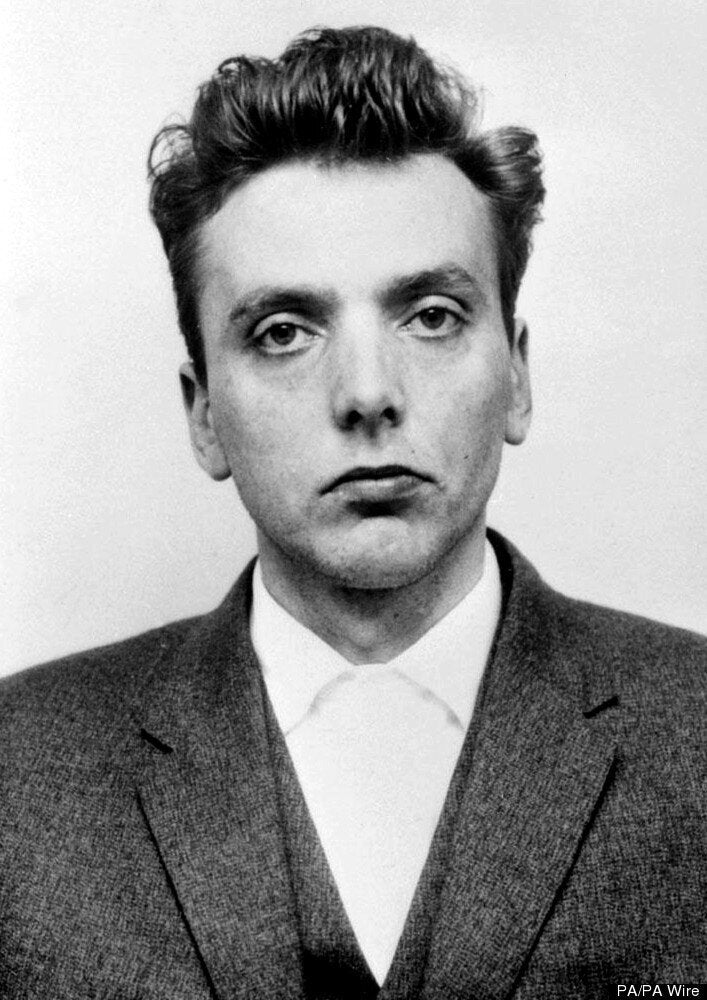 His refusal has caused constant heartache for Keith's mother, who has cancer and recently appealed to him to break his silence before she died.
Mrs Johnson's lawyer John Ainley, a senior partner at Oldham-based North Halliwell Ainley, said: "She has remained steadfast in her resolve that Ian Brady has held the key to this tragedy.
"Over the years she has appealed directly to Brady and through me for him to reveal where Keith's body was hidden so she could at least give her son a decent burial before she died.
"Now, she herself is ill and I am deeply concerned that the knowledge of this letter and its alleged contents may have come too late to bring her any solace.
"It would be the last tragic act of a truly harrowing story."
Ms Powell told the Cutting Edge documentary: "I received a letter and a sealed envelope which said on the front 'to be opened in the event of my death'.
"He says he doesn't wish to take his secrets to the grave and within the sealed envelope is a letter to Winnie Johnson.
"Within that is the means of her possibly being able to rest."
Brady, who has been detained for the last 25 years at Ashworth Hospital in Merseyside, was due to go before a mental health tribunal in July, but it was delayed after he suffered a seizure.
The tribunal was to consider the 74-year-old's application to be transferred to a Scottish prison and be allowed to die. He has been tube-fed since refusing food 12 years ago. Keith's mother Winnie is very unwell. Her son's body has been missing for over 47 years
Last month Mrs Johnson's solicitor said she would not be attending the hearing as it would be "too traumatic" for her. She is suffering from cancer and is being cared for in a hospice, reported to The Sun. 'Moors Murderers' Ian Brady and Myra Hindley
Mr Ainley said his client still wanted answers from Brady.
He said: "She has only one question to ask Ian Brady, that is 'Where is my son Keith?'
"She is convinced that he could, if he wished, provide this information.
"Her one and only desire is to give her son a proper family burial during her lifetime. Nothing short of that will ever give her peace of mind."
Jackie Powell, who was appointed the murderer's legal advocate under the Mental Health Act in 1999, said Brady gave her a sealed envelope to pass on to Mrs Johnson in the event of his death.
Brady and his partner, Myra Hindley, who died in jail in 2002 aged 60, were responsible for the murders of five youngsters in the 1960s.
They lured the children and teenagers to their deaths, with victims sexually tortured before being buried on Saddleworth Moor above Manchester. A privately funded search on the rocky moors in 2010 failed to find Keith's body
Pauline Reade, 16, disappeared on her way to a disco on July 12, 1963 and John Kilbride, 12, was snatched in November the same year. Keith Bennett was taken on June 16, 1964 after he left home to visit his grandmother; Lesley Ann Downey, 10, was lured away from a funfair on Boxing Day, 1964; and Edward Evans, 17, was killed in October 1965.
Brady was jailed for life at Chester Assizes in 1966 for the murders of John, Lesley Ann and Edward.
Hindley was convicted of killing Lesley Ann and Edward and shielding Brady after John's murder, and jailed for life. In 1987 the pair finally admitted killing Keith and Pauline.
Both were taken back to Saddleworth Moor in 1987 to help police find the remains of the missing victims but only Pauline's body was found.
Documentaries commissioning editor and editor for Cutting Edge, Emma Cooper, said: "No one can verify the contents of the envelope and therefore what information it does or does not contain but, given the enormity of the implications as suggested by Brady's letter, we felt we had a responsibility to inform the family via their family liaison officer.
"Winnie's poor health was foremost in our decision-making and this is why we have decided to bring forward the broadcast of the film and make the existence of the envelope public."