Ebay is to remove listings for copies of Closer magazine featuring topless photos of the Duchess of Cambridge following "strong feedback" from its community, it has announced.
Enterprising users have been selling the magazine, which is otherwise not available to buy in the UK, since it first hit the shelves last week.
Multiple listings for the magazine are currently live on the site, with one offering a "buy it now" price of £35 with the seller "huni-pie" leaving a note reading: "closer magazine in french bought back from paris today has photos of the royals topless."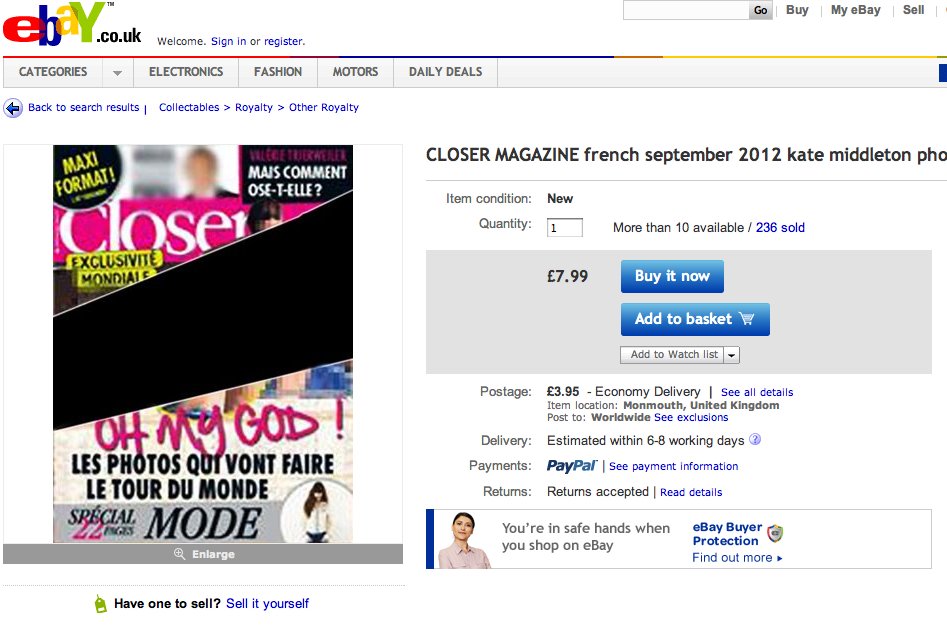 One eBay listing of the French magazine
Another copy attracted 12 bids before it sold for £31.01.
Tuesday's injunction by a French court against further publication and sale of the pictures did not appear to slow interest by eBay buyers.
At the time of publishing, a copy of the Italian magazine Chi, which also chose to publish a special edition featuring the pictures, reached an incredible £165 on 15 bids.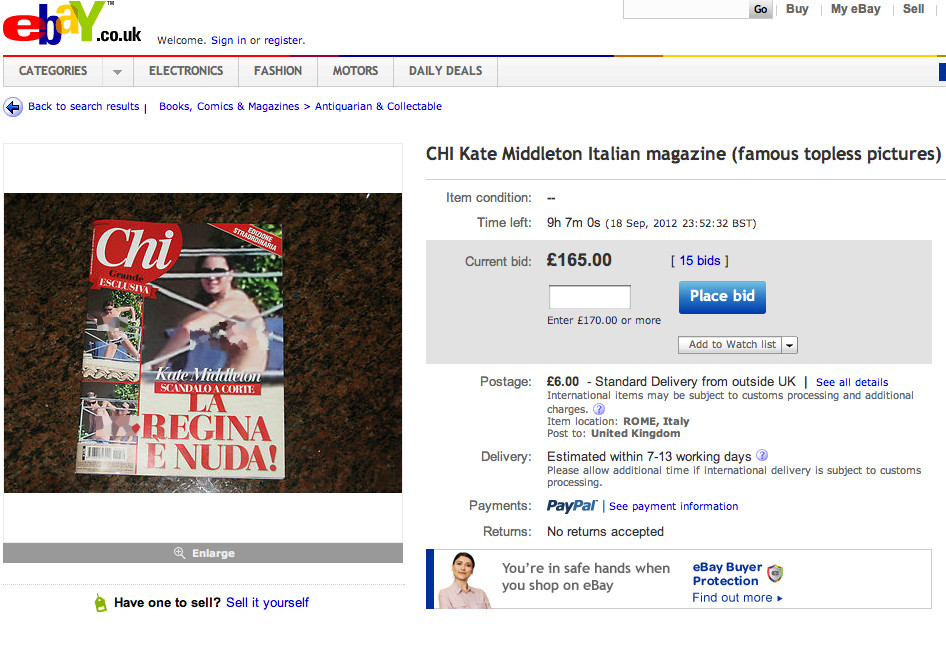 This copy of Chi magazine has attracted a £165 price tag
A spokeswoman for eBay said: "Following strong feedback from the eBay community, we will be removing these items, and are already in the process of doing so."
SEE ALSO: