A woman who caused thousands of pounds of damage after stealing a passenger ferry and crashing into boats whilst high on drink and drugs and shouting "I'm Jack Sparrow" has been jailed.
Alison Whelan was on a two-day bender when she climbed onto the moored 100-seater Dart Princess in Dartmouth, Devon.
The 51-year-old was so drunk on Lambrini she dialled 999 and officers raced to the scene but then unmoored the 45ft vessel and started drifting away.
She was heard shouting "I'm Jack Sparrow" and "I'm A Pirate" as she made her escape on the double-decker ferry.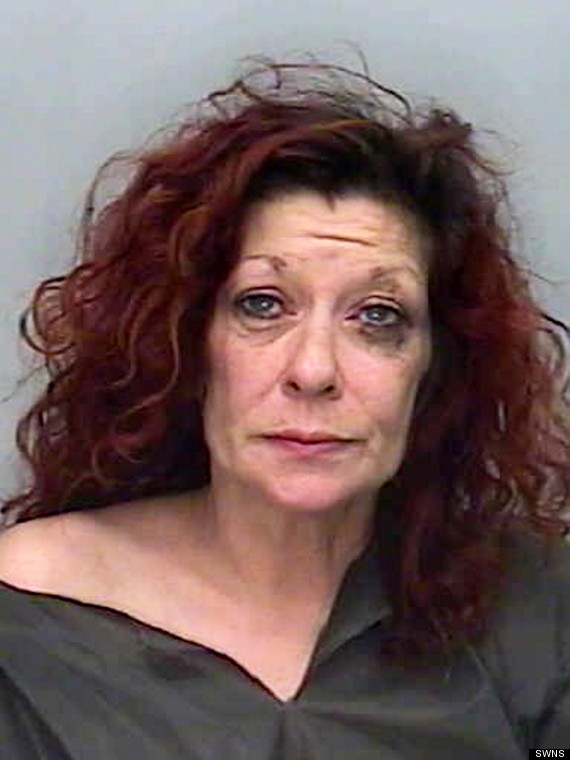 Alison Whelan caused thousands of pounds of damage after stealing a passenger ferry on the River Dart
But the boat then began hitting other vessels ''like a pinball machine'' - including a £70,000 catamaran, Torquay Magistrates Court in Devon heard.
The boat finally came to rest an hour later a mile upstream where lifeboats arrived to tow Whelan and her accomplice back to the harbour.
When arrested she claimed that she ''would have ended up in St Tropez'' if she hadn't been caught.
More than 30 ambulance, police, coastguard and RNLI officers were drafted in during the incident on 10 September last year.
Whelan, of Paignton, Devon, pleaded guilty to aggravated vehicle taking and was jailed for 122 days.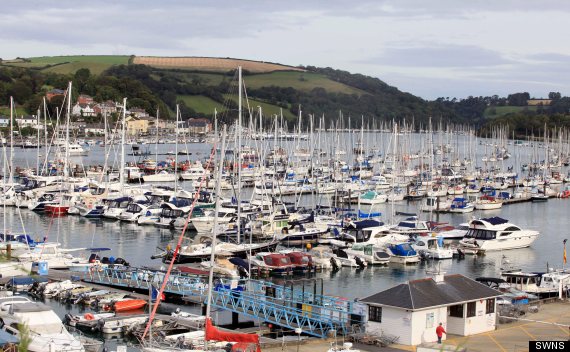 Kingswear harbour in Devon where the incident is said to have happened
Speaking after the hearing, PC Clare Pearson said: ''This lady put the police, ambulance and coastguard to an awful lot of trouble.
''The amount of people called out to recover the boat and the damage caused to other vessels made it quite an expensive night."
Whelan had been drinking Lambrini and eating poisonous hallucinogenic plants when she boarded the ferry which is usually used for wildlife cruises in the Torbay area but had been hired for a different job and was moored in nearby Kingswear.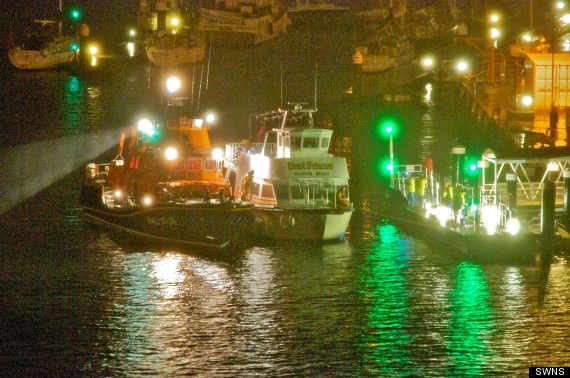 The Dart Princess Ferry after it had been stolen by Alison Whelan
Whelan and her friend Tristam Locke climbed aboard where she dialled 999 and said she thought she was having a seizure.
Paramedics arrived and found the defendant "rambling" and drunk while Locke became abusive and pushed one of the medics over.
Ambulance technician Peter Jordan said he and his colleague waited in their vehicle a few yards away from the ferry for police to arrive but saw the ferry begin to move.
"We saw it drifting down the estuary," jordan said. "I heard a female voice saying they were pirates and asking what are we going to do now?"
The pair shouted abuse at the police from the out-of-control vessel and made jokes about being kidnapped and Whelan was heard taunting police by saying "What are you going to do now?" and "I believe this is out of your jurisdiction". The ferry finally came to rest in still water about a mile upstream.
Whelan, who said that she and Locke had been on a drinking spree and consumed deadly nightshade, which caused her to hallucinate, admitted she could get a "bit cocky" when drunk but said she panicked when she saw the police.
Ashley Lane, the ferry's operations manager, said the would-be sailors were both "exceptionally lucky to be alive".
He said: "If the tide had been going out instead of coming in the boat could have been pulled onto rocks and the two of them could have been killed."