Large protests against an anti-Islamic film have taken place across the West Midlands.
Scuffles broke out between police and protesters in Birmingham after a group of youths charged at officers. Roads were closed around the city centre and some shops shut as police monitored the situation.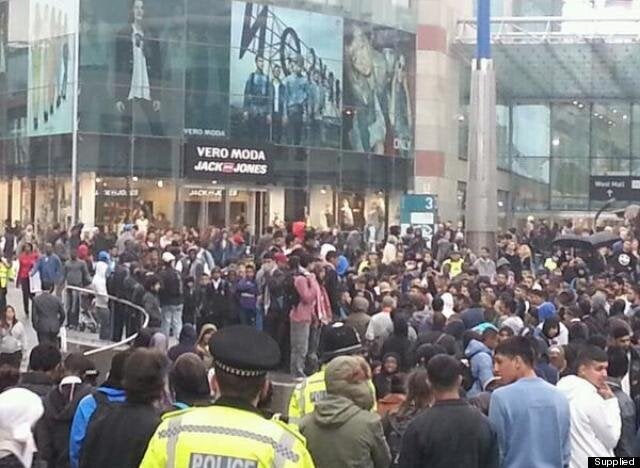 Hundreds of protesters gathered outside Birmingham's shopping centre, the Bullring
Assed Baig, who witnessed the protest, told the Huffington Post UK that the atmosphere was "tense" and he saw some bottles being thrown.
He said the police presence was "not well-received" but that officers outnumbered demonstrators.
There were reports that some protesters were shouting "down to America" and police dogs were used as a crowd control measure, reported the Birmingham Mail.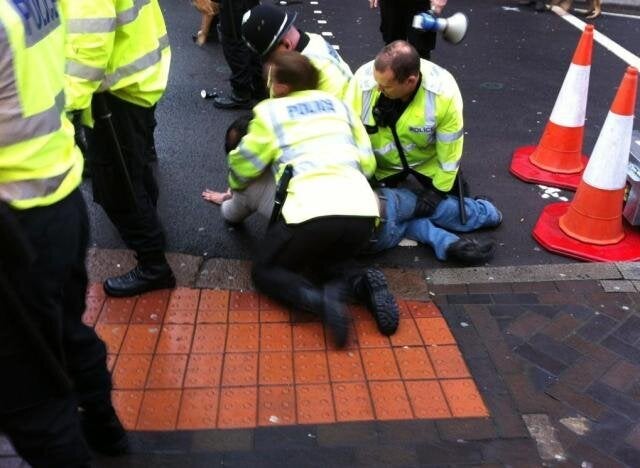 Assed Baig said the atmosphere was "tense"
It is not clear whether any arrests are made and police have now managed to disperse the dwindling numbers of protesters.
Many more protesters demonstrated in Leicester, gathering outside the city's central mosque. Mustafa Malik from the Islamic centre of Leicester told ITV:
"It is a big insult to the prophet and it is being named as a freedom of speech, it is not freedom of speech, freedom of speech should come with some responsibility, muslims all over the world are protesting against this demonising act."
In a statement, West Midlands Police said officers "have no power to ban a static protest".
"In fact the right to protest peacefully is a sign of a healthy democracy and we have a positive duty to facilitate that right."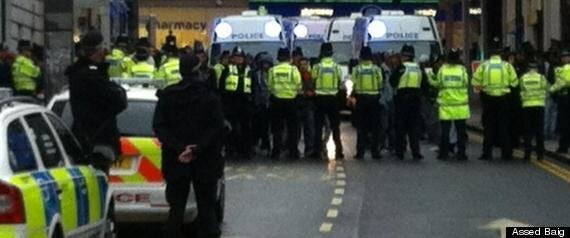 The protesters have now dispersed
The US-made film which depicts the Prophet Muhammad as a homosexual who endorses extramarital sex and paedophilia has sparked protests across the Muslim.
The Pakistani government had called for a "special day of love" for Muhammad ahead of Friday prayers but demonstrations in Karachi, Peshawar soon turned fierce. This follows violence in the capital Islamabad on Thursday.
It is by far the bloodiest day of the protests which have been continuing for ten days.
It is feared that the death toll will rise as many people have been critically injured.