The BBC has apologised for reporting that the Queen raised concerns about radical cleric Abu Hamza, after security correspondent Frank Gardner made the revelations.
Gardner told BBC Radio 4's Today programme details of a private conversation he had with the Queen, where she had enquired of the previous Labour government why Hamza had not been arrested.
He said: "This is a conversation we had a little while ago and she did say that she had mentioned to - I don't know which Home Secretary it was at the time - that was there not some law he [Abu Hamza] had broken?"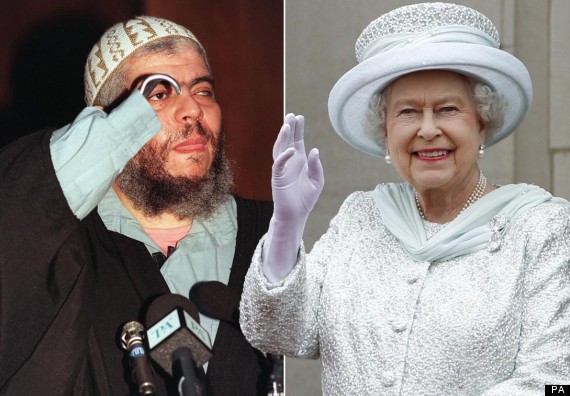 The Queen mentioned Abu Hamza's case to the Home Secretary
"I wouldn't say she was necessarily lobbying, that's not for me to say, but like anybody she was upset that her country and her subjects had been denigrated by this man who was using this country as a platform for his very violent, hateful views."
On Monday, the European Court of Human Rights ruled Abu Hamza and four other terrorism suspects could be extradited to the United States, where they can face terrorism trials.
Gardner said the Queen had told him she had spoken to a former home secretary about the case, but Gardner could not remember who.
In a letter to Buckingham Palace, the BBC said it acknowledged the conversation should have remained private and the BBC and Gardner deeply regretted the breach of confidence.
The BBC admitted the revelations were "wholly inappropriate" and that Gardner was extremely sorry for the embarrassment caused and had apologised.
The Queen is always reluctant to comment on public matters because monarch's role is supposed to be apolitical. Journalists are encouraged not to report private conversations with the Queen.
A spokesperson for Her Majesty said the Palace told The Huffington Post UK they not comment on the Queen's private conversations.
SEE ALSO