When Mitt Romney visited the UK this summer, the Republican presidential candidate appeared shockingly out of touch with the UK - there was a reason 'Romneyshambles' entered the political vernacular.
For a man who seemed so alien, who would have thought Romney, who dissed the Olympics and called Ed Miliband 'Mr Leader', would in fact have been directly descended from a family of Lancashire carpenters?
Head back to George Romney, the 18th Century painter who counted Lady Hamilton (yes, Lord Nelson's mistress) as his muse, and you'll find he is Mitt's great-great-great grandfather, and you'll also find he was a Lancastrian from the medieval town of Dalton-in-Furness, a far cry from the uber-rich lifestyle Mitt leads.
It transpires that George Romney's son, Miles, married his wife Elizabeth and, in 1837, converted to Mormonism and moved to the United States in 1841. Mitt Romney, Lancashire's newest favourite son
The region around Barrow-in-Furness has been known as the heartland of British Mormonism - one local vicar, Christopher Nelson goes as far as to call it "Mormon central".
However, "it was a grimy, mucky hell on earth," the vicar of St Mary's, Penwotham adds. "Why on earth you would want to stay here, if somebody tells you there is milk and honey elsewhere? It was a horrible place."
So, follow that branch of the Romney family tree down a few generations and on one side you have their descendent Willard Mitt Romney, multi-millionaire, former company exec, ex-governor and political juggernaut, with a half-Welsh wife, Ann, descended from miners from the village of Nantyffyllon, Bridgend.
Follow it down another and you have Lancashire's Jennie Iveson, a 69-year-old retired factory worker who lives in the shipyard town of Barrow-in-Furness.

View Barrow-in-Furness in a larger map
Iveson says it was "quite a surprise" to find out she was related to Romney.
"I saw him on the telly twice the other day, last week I think. He looks a bit like my brother," she explains.
"(My brother) looks quite like him. He had dark hair like him. It's all grey now. He looks like our Mike. Same sort of face and everything."
Another of Romney's distant relations is Iveson's granddaughter Maria Nash, whose enthusiastic amateur genealogist husband Simon discovered the link.
She described it as an "unreal feeling" to know she was distantly related to Romney.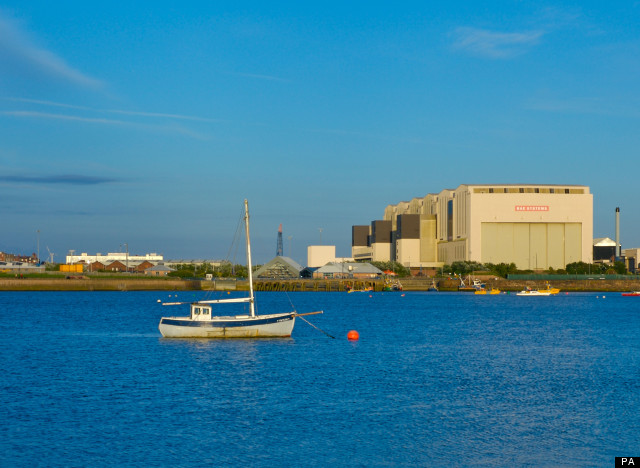 Barrow-in-Furness, Lancashire
"I would like to go there for a brew if he ever got in there," she says modestly. She doesn't go as far as supporting him though.
Her husband Simon is much the same, although he told Reuters that he's become much more interested in US politics since he found out about his wife's fourth cousin, twice removed.
"If he got in, America would be a completely different place in three years time to what it is now," he said.
"I don't know if it will be for the better."