Freddie Starr has called for a police investigation into claims that he groped a 14-year-old girl in Jimmy Savile's dressing-room during the filming of BBC show Clunk Click in 1974.
The Liverpudlian comedian appeared on ITV's This Morning to refute the allegations made against him by Karin Ward, now 54.
"I have never, ever, groped a woman in my life," Starr said.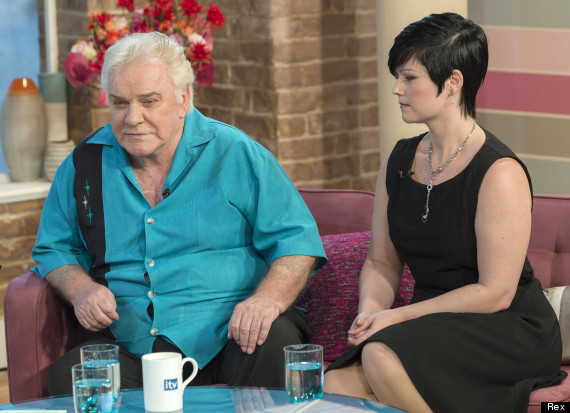 "I want to be questioned by the police, badly."
Starr, who appeared alongside his fiancée Sophie Lea on the programme, also said he had been suffering health problems as a result of the allegations and is due to for a hospital check-up later today.
"If I do have a heart attack and die, on my gravestone will be, 'I told you I was innocent'," he added.
He previously suffered a heart attack in April 2010 which left him needing quadruple heart bypass surgery.

On Monday, Starr admitted that he did meet the woman who is accusing him of molesting her, after Channel 4 unearthed footage showing him appearing alongside her on Jimmy Savile's Clunk Click.
SEE ALSO: