A TV documentary will accuse late broadcaster and charity campaigner Sir Jimmy Savile of being a paedophile, it has been reported.
The programme, which is set to air on ITV1 ahead of the first anniversary of Savile's death in October, will be presented by criminologist and child protection expert Mark Williams-Thomas.
Williams-Thomas has previously worked on the mini-series To Catch A Paedophile.
The show interviews several alleged victims, who claim Savile abused them when they were under age. The alleged victims are female and speak of grooming and assaults, some of which they claim took place on BBC premises.
Savile presented Top Of The Pops, Jim'll Fix It and Clunk Click for the broadcaster.
"There have been rumours circulating for years about Sir Jimmy from his days on television. But up until now nobody has got any victims to speak out.
"I have been told that in the programme are both witnesses and victims, some of whom have waived their right to anonymity to speak out for the first time."
In 2007 a police probe was launched after complaints the star had abused pupils at a girls' school in the 1970s.
Savile was a regular visitor to the now-defunct Duncroft Approved School for Girls and was alleged to have made advances towards several girls.
The investigation was dropped after a Crown Prosecution Lawyer advised no further action be taken, the Daily Mail reported.
In February it emerged the BBC had shelved a Newsnight investigation into allegations Savile had sexually abused a teenage girl in his dressing room at the Television Centre.
"And second, the allegations directly involved the BBC, in that the woman who gave the interview said that she and others were abused by Savile on BBC premises."
He will be remembered as a tireless charity worker and a volunteer. Savile raised more than £30 million, including £12 million to rebuild the National Spinal Injuries Centre at Stoke Mandeville.
Tony Blackburn, who presented Top of the Pops at the same time as Savile, described the flamboyant DJ was a "one off".
He said: "He was quite a character, I don't think anyone got to know Jimmy Savile, he played Jimmy Savile the whole time."
Blackburn added: "He was just a big, over the top, personality. He did all these marathons the whole time, he was just great fun. He was an unusual person, he was just a one off."
Savile was knighted by the Queen in 1990.
Three auctioneers worked in relays during the non-stop, almost 13-hour sale which saw the broadcasting legend's Rolls-Royce go for £130,000, his original, red Jim'll Fix It chair reach £8,500 and hundreds of smaller items go for hundreds of pounds each.
Even as the hall emptied towards the end of the sale, a simple Jim'll Fix It badge sold for £2,000 to an internet bidder.
See pictures of fans queuing in the rain to catch a glimpse of Savile's coffin
Auction of Sir Jimmy Savile's memorabilia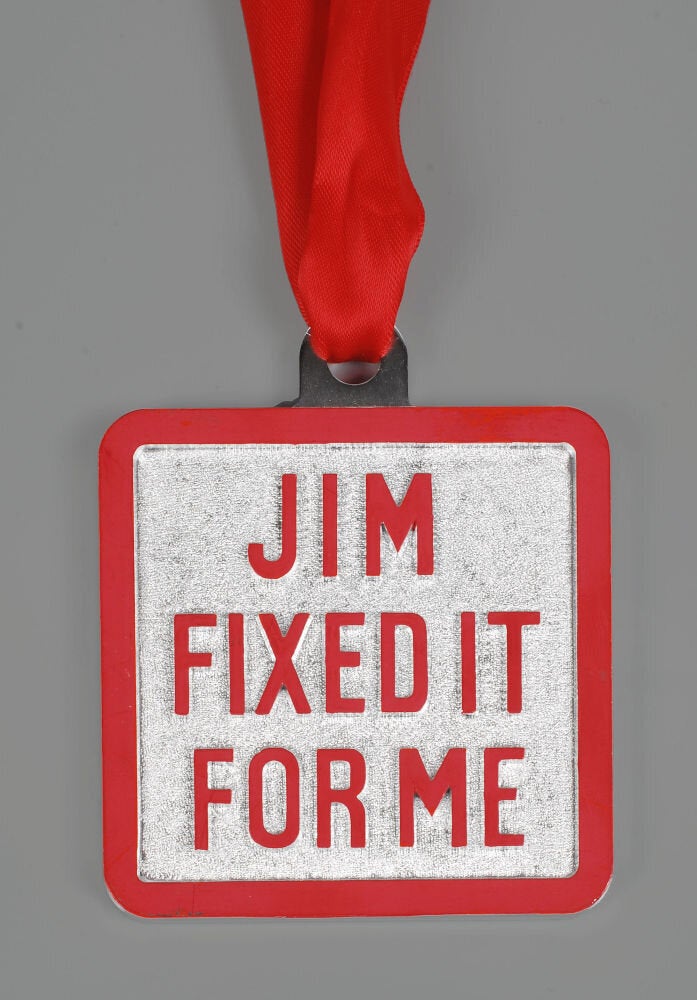 Jimmy Saville Auction
Related