Former justice minister Jack Straw has defended the controversial decision to block the release of correspondence between Prince Charles and ministers, saying the relationship between the Crown and the Government would have been jeopardised by the move.
Straw, writing in the Telegraph on Thursday, says that Prince Charles, well-known to "meddle" and lobby in government business, has been able to do a plenty of charitable work due to his interests, and that his work could be impeded were his political beliefs be exposed to the public.
The Labour MP argues that releasing Prince Charles' letters could negatively impact his projects, and the future king's willingness to work with and trust the government. The Prince of Wales' letters to ministers will remain under wraps
"If the Prince had had no opinions, I doubt if he'd have had the motivation to devote the time and effort which he has to these and many other innovative projects," Straw writes.
A request made under the Freedom of Information Act from the Guardian was vetoed by the Attorney General Dominic Grieve on Tuesday, which led to accusations of a "royal cover-up" by ministers.
Attorney General Dominic Grieve decided to stop the publication of the letters, claiming it could damage Prince Charles' "ability to perform his duties when he becomes King" if they were made public.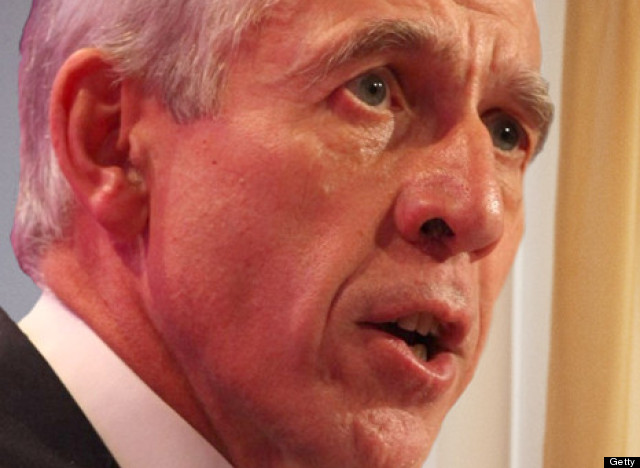 Jack Straw defended Grieve's decision in the Telegraph on Thursday
As a former minister, Straw would have worked closely at times with the royal family. Straw claims that during his time in the Cabinet: "He was offering me opinions, never telling me what to do. No minister would dream of disclosing the occasion or content of such conversations."
Straw, one of the architects of the Freedom of Information Act, also writes that the correspondence of the monarch and the first two in line to the throne can legally be exempt from the Act, as of last year.
Grieve's decision sits firmly in line with the Act, Straw concludes, stressing the importance of the relationship between ministers and the monarchy: "Our system cannot work unless there is complete confidence between ministers and the Crown."