You may recall that back in April, we posted about our new favourite funny Tumblr - and that was 'Text From Dog'. Thanks to the powers of the internet, it's OK if you don't recall, because here's a handy link.
Also thanks to the powers of the internet - and creator October Jones's brilliant comedy and illustration talents, of course - 'Text From Dog' has become something of a worldwide hit, and now the book of the Tumblr of the texts has arrived: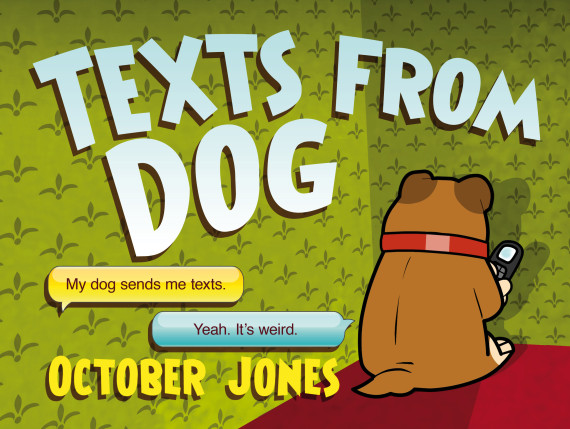 It includes 100 never-before-seen text exchanges between Jones and his lovably dim, utterly self-absorbed bulldog Cooper, and it's now available from Amazon UK (and on pre-order in the US here).
To whet your appetite, we've rounded up some of our recent favourites from the Tumblr below. To see more, check out 'Text From Dog' itself, and follow Jones on Twitter at @OctoberJones. And don't forget to buy the book for every man, woman, child and dog in your family this Christmas...