A suicide bomb attack outside a mosque has reportedly killed at least 40 people in northern Afghanistan, according to officials.
The bomber struck as dozens gathered for prayers in Maymana, Faryab province, to mark the Eid al-Adha holiday. At least a further 40 people have been injured.
According to the BBC, it is not yet known how the attacker evaded four separate security points to get to the mosque, where the province's governor and police chief were said to be attending prayers.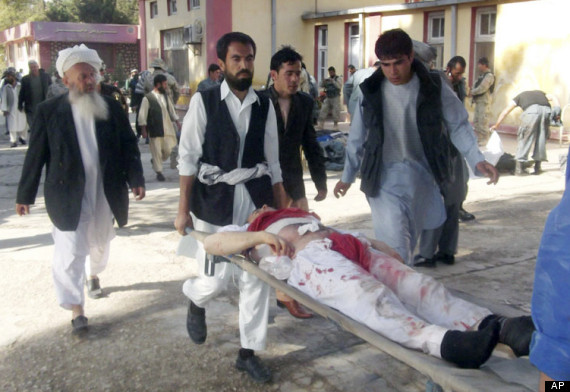 A victim of the attack is carried to hospital in Maymana
The attack comes after the country's president, Hamid Karzai, urged for fighting to stop in the country.
Karzai called on the Taliban to "stop the destruction of our mosques, hospitals and schools" in his Eid message to the nation.
The Faryab area is less prone to attacks than the east and south of the country, and so far no group has claimed responsibility for the bombing.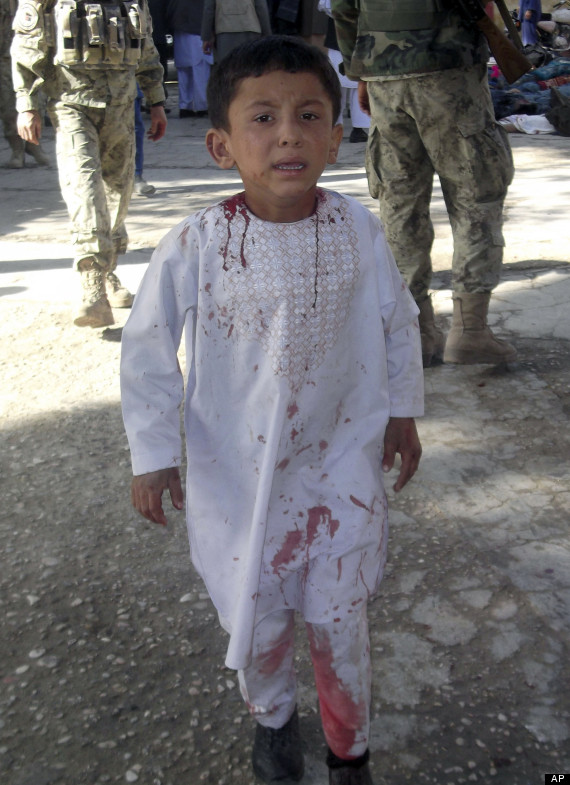 The son of a man killed in the attack wanders aimlessly in the town
The attack comes two days after two British soldiers were killed in Helmand Province.
Royal Marine Corporal David O'Connor, of 40 Commando, and Corporal Channing Day, of 3 Medical Regiment, were killed on Wednesday in the Nahr-e-Saraj region. The cause of their deaths is not yet clear.
Cpl Day is only the third female member of the armed forces to die in Afghanistan since 2001.