'Strictly Come Dancing' saw its remaining 11 stars take to the ballroom for a bonfire night special on Saturday.
The celebrities were back in their glitzy dance attire, as the gimmicks of recent Hollywood and Halloween-themed nights were put back into the 'Strictly' store cupboard for another year.
But were there still fireworks on the dance floor? And who failed to sparkle? See the best of the judges' feedback, pictures and all the scores below...
Kimberley & Pasha - Salsa to 'Naughty Girl' by Beyoncé
"It was a sparkler," said Len. Bruno added: "Yes, tease me to death, so naughty, so saucy, so fiercely sexy."
Score: 33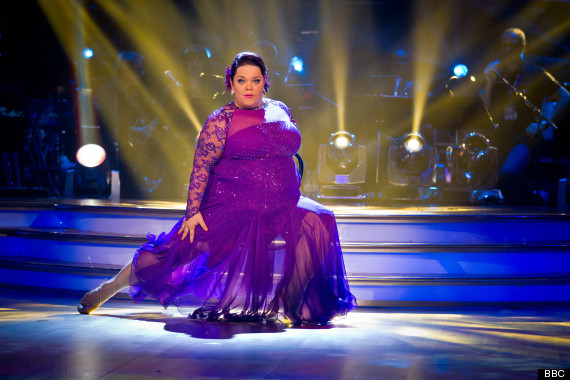 Lisa
Lisa & Robin - Tango to 'Let's Stick Together' by Bryan Ferry
"Glued together you were," joked Bruno. After criticising most of the dance, Craig said: "It's nice to see you doing something seriously."
Score: 27
Richard & Erin - Foxtrot to 'Big Spender' by Shirley Bassey
"A complete dance disaster," said Craig after Richard forgot his moves. Darcey added: "You're a bit wooden."
Score: 17
Denise & James - Viennese Waltz to 'At Last' by Etta James
"More turns than a Catherine wheel," cried Len. "That was so pretty," gushed Bruno.
Score: 35
Victoria & Brendan - Samba to 'It's Not Unusual' by Tom Jones
"I think you've come out of your shell," said Len. Bruno called it "Victoria does Vegas... with a hangover".
Score: 23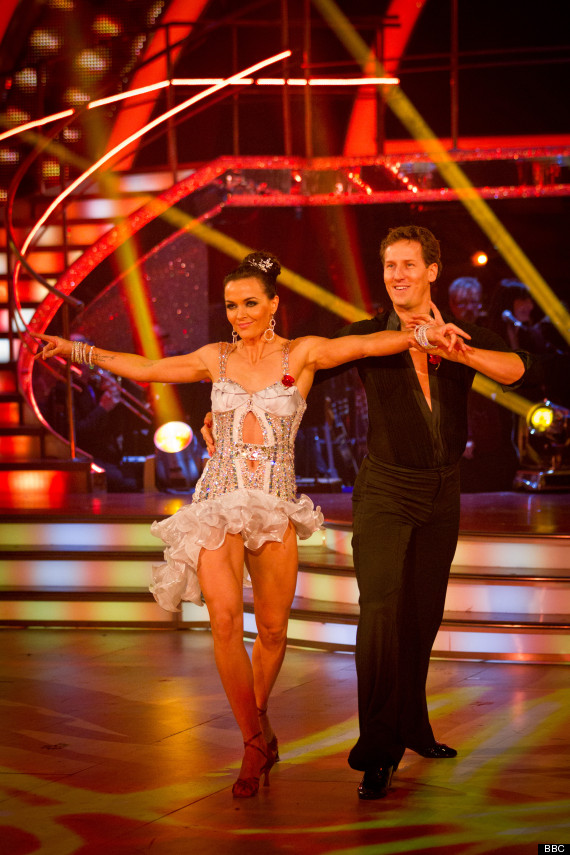 Victoria and Brendan
Louis & Flavia - Samba to 'La Bomba' by Ricky Martin
"These Latin dances suit you perfectly," said Bruno. Darcey added: "It was too calculated for me."
Score: 29
Colin & Kristina - Foxtrot to 'Ac-Cent-Tchu-Ate the Positive' by Aretha Franklin
"It was like you were dancing on a shag-pile carpet," said Len. But Bruno praised Colin, calling it "a great performance".
Score: 27
Nicky & Karen - Rumba to 'I Don't Wanna Miss A Thing' by Aerosmith
"This is the dance of love... I would have liked you to seduce Karen," Darcey commented. "I felt there was a lot of chemistry," said Bruno.
Score: 27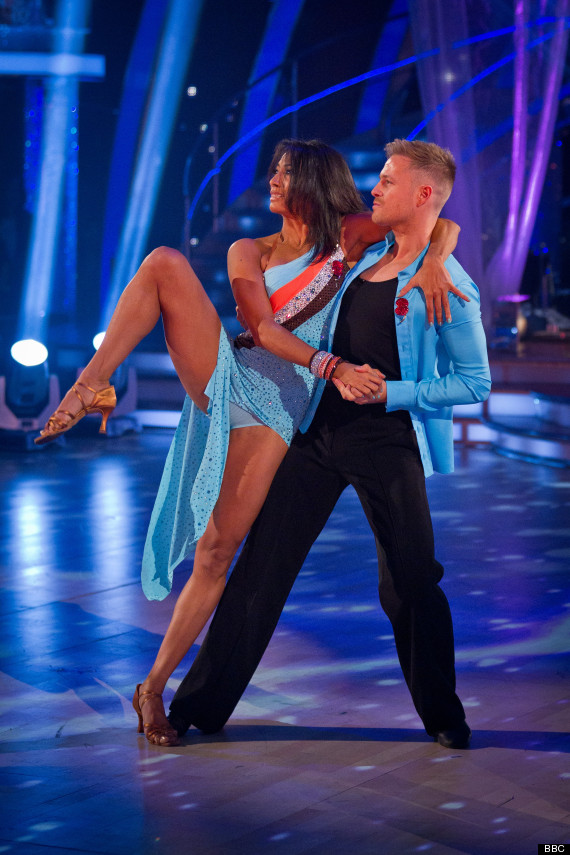 Nicky and Karen
Fern & Artem - Paso Doble to 'Espana Cani' by Ross Mitchell Orchestra
"This fizzed but it never exploded," said Len. "I was slightly distracted by Artem's chest," joked Craig. Darcey added: "I think there was a fire, Fern."
Score: 24
Michael & Natalie - Foxtrot to '(I Get the) Sweetest Feeling' by Jackie Wilson
"You just need to add style, swing and sway," said Len. "For me you shine at ballroom," complimented Darcey. Len called it "the best Foxtrot of the night".
Score: 31
Dani & Vincent - Jive to 'Dance With Me Tonight' by Olly Murs
"You need to keep your feet together when you go under his legs... I copped a massive eye-full," cried Craig. Len called it "crisp as a Pringle and absolutely fabulous".
Score: 33