Suspended Tory MP Nadine Dorries believes Prime Minister David Cameron will be "relieved" to see the back of her after she flew to Australia to take part in I'm a Celebrity ... Get Me Out Of Here admitting: "I am a thorn in his side."
She flew out this week without telling her colleagues she was to be a contestant on the ITV1 show for up to a month, justifying her absence by saying it will help voters see a new side to politicians.
As she prepared to take part in the show - which will also features actresses Linda Robson and Helen Flanagan, and darts player Eric Bristow - she confessed she had not seen it.
"I haven't even had time to watch the show. And so I definitely don't have a game plan. I just want to be myself," Dorries said.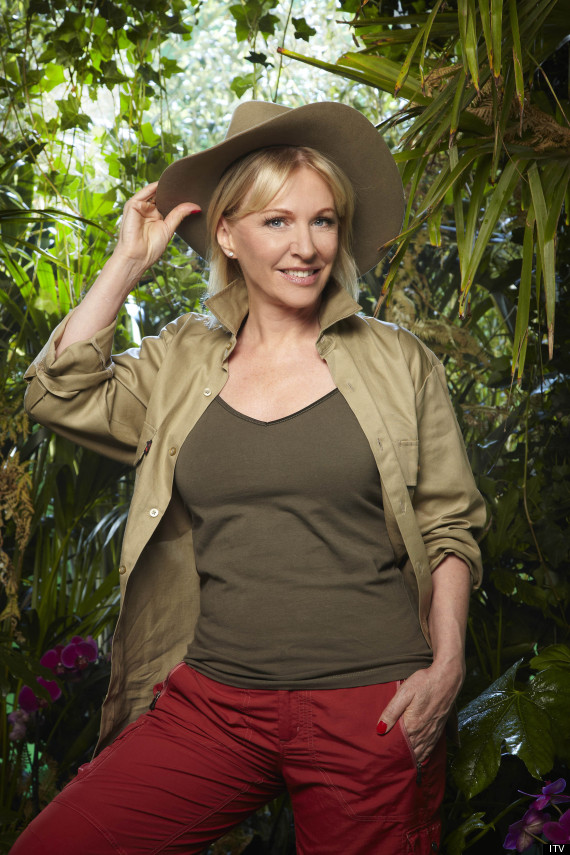 Rumble in the jungle: Dorries tips her hat for the picture
Conservative chief whip Sir George Young took the decision to suspend the whip from Ms Dorries because of concerns she will not be doing parliamentary and constituency work while she is making the show. Contestants are cut off from all communication with the outside world, and her decision to take part prompted a hail of criticism from fellow Tory MPs for signing up for the show, which returns to TV on Sunday.
The 55-year-old is unaware of the furore which kicked off since her inclusion emerged but she has correctly predicted it would cause a stir.
"I know there will be a backlash that I am going on this show, but I would like to point out that I have never before taken a week away in Parliamentary time whereas a lot of other MPs have," she said.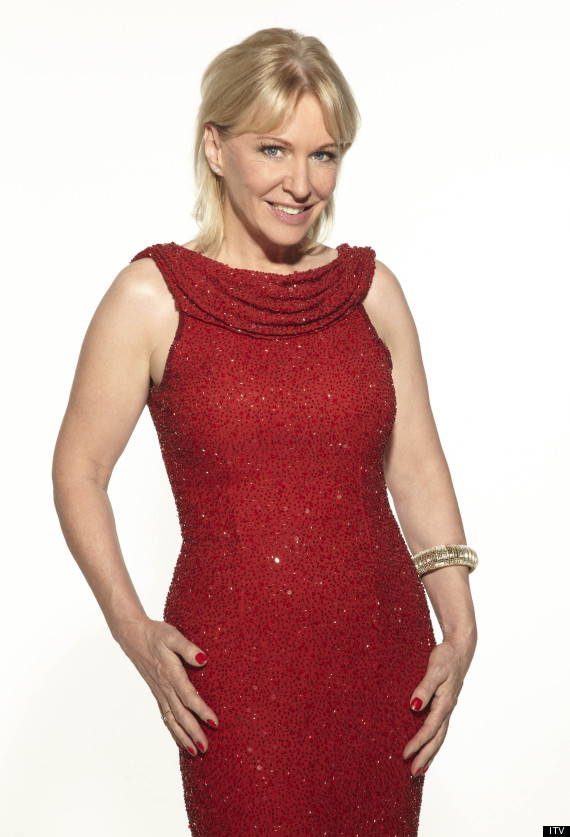 The lady in red: Dorries smiles for the new series of I'm A Celebrity...
Her constituency chairman said that a special meeting of Conservative Association members in Mid-Bedfordshire would be called to decide whether any action should be taken against her.
But her suspension was branded "loony" by former Conservative minister Ann Widdecombe, who said it made Tory whips look heavy-handed and could backfire on the party if the MP proves popular with millions of viewers.
"If Nadine does get it right out there, they have got themselves into a very silly situation," Miss Widdecombe told BBC Radio 4's PM.
"Why on earth couldn't they have said it is a matter between Dorries and her constituents and left it at that? Silly, silly idiots."
But the suspension was applauded by Tory MPs Simon Kirby - who tweeted that "MPs should be team players and there to represent their constituents" - and Michael Fabricant, who said Dorries had "let down her colleagues and her constituency".
But defending her position as the first serving MP to go on the show, she said: "A lot of people don't vote and if they can see I am a normal mother who comes from a poor background and who didn't go to a posh school, they may think they can be a politician too. Maybe they will trust us more."