Nadine Dorries, the suspended Tory MP, has taken an unsubtle swipe at David Cameron on the eve of entering the jungle for the reality TV series 'I'm A Celebrity... Get Me Out Of Here!'
When quizzed on what behaviour she would not tolerate in the camp, Dorries pointedly remarked: "I do not like arrogant people who think they are born to rule."
A clear jibe at the Tory leadership, the remark echoes the outspoken MP's description of Cameron and Chancellor George Osborne, who she blasted as "arrogant posh boys".
Dorries latest outburst is likely to further infuriate chief Whip Sir George Young, who suspended the MP when it was revealed she was leaving her constituency for a month to take part in the show without informing parliament.
According to PA, Dorries' constituency Conservative Association is planning a special members' meeting to discuss her future.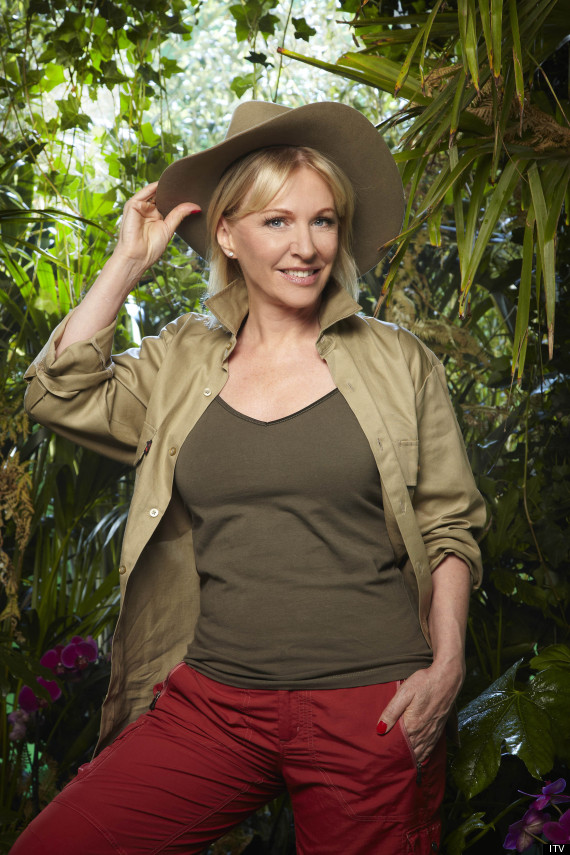 Speculation remains as to whether Dorries even knows that her party has suspended her and the contestants are not allowed any contact with the outside world.
Before going n the show, Dorries said: "I know there will be a backlash that I am going on this show, but I would like to point out that I have never before taken a week away in Parliamentary time whereas a lot of other MPs have."
In a mark of her isolation from the political world during filming, she said that it would "freak me out" not to know whether Barack Obama has won the US presidential election.
Dorries did not tell any of her colleagues, including Cameron, about her plans before flying out to Australia, but thought the PM would be glad to have her away from Westminster.
"I am a thorn in his side. He will be relieved," she said.
She justified her absence by saying it will help voters see a new side to politicians.
"A lot of people don't vote and if they can see I am a normal mother who comes from a poor background and who didn't go to a posh school, they may think they can be a politician too. Maybe they will trust us more," said the 55-year-old former nurse.
ITV belatedly confirmed on Wednesday that she was in the line-up for the latest series of I'm a Celebrity, which returns to screens on Sunday, alongside actress Linda Robson, boxer David Haye and darts veteran Eric Bristow.
News of her participation sparked fury among Tory MPs on Tuesday. Totnes MP Sarah Wollaston said she should resign her seat if she wanted to be a celebrity and should hand her appearance fee - reported to be around £40,000 - to the taxpayer, while Lichfield's Michael Fabricant said she had "let down her colleagues and her constituency".
Announcing her suspension, the Conservative Party cited concerns that she will not be doing parliamentary and constituency work while camping out in the Australian jungle.
But the withdrawal of the whip was denounced as "loony" by former Conservative minister Ann Widdecombe, who said it could backfire on the party if the MP proves a hit with millions of viewers.
"If Nadine does get it right out there, they have got themselves into a very silly situation," said Widdecombe, who has herself found new popularity through reality TV since leaving Parliament.
There was some speculation in Westminster that Dorries, who entered Parliament in 2005 and has been one of Cameron's most prominent critics on the Tory backbenches, may defect to the UK Independence Party on her emergence from the jungle.
During the series she and other contestants will face a series of stomach-churning challenges, including close encounters with creepy-crawlies and rats and "bushtucker trial" meals which have in the past featured bugs, crocodile penis or kangaroo testicles.
There have been suggestions viewers may deliberately choose her for the trials as a backlash against the coalition.
Dorries, who has a phobia of rats and mice, said she has not thought about the challenges, or the future.
"I was too busy before going to Australia to dread the trials," she said. "But I will try very hard not to break down.
"Having the cameras around all the time will be weird though and I know I am going to miss my daughters terribly. I have never not been in touch with them since the day they were born - and my eldest is 27."
Shrugging off suggestions she might have one eye on a move from politics into TV, she continued: "I am not going to look to the future. I just want to see what happens."
But she said that life in the House of Commons has prepared her well for the challenges of the jungle.
"Westminster is a jungle - game playing, tactics, strategies. In Westminster you achieve everything by vote. This is the same. The parallels are huge.
"Politics is a very difficult and a hard world. Nobody realises that until they get there and it takes a certain amount of front, especially as a woman, to survive it.
"Everyone has different techniques in Westminster. Some people shut down, some people keep themselves to themselves and everyone has a different technique. This will be another one. I work in a jungle."