Danny Alexander attended the launch of Cairngorm Brewery's newest beer on Friday night - a beer inspired by an ungenerous nickname given to him by Labour's Harriet Harman.
Ginger Rodent, the latest in a line of bizarre beers from the company (including Nessie's Monster Mash and Santa's Sledgehammer), also happens to be a cruel name Harman gave Alexander in a speech in 2010.
Attending the launch in Aviemore, Scotland, Alexander said the beer was "very nice" and joked he was planning to taking a few bottles back down to Westminster for Harriet Harman.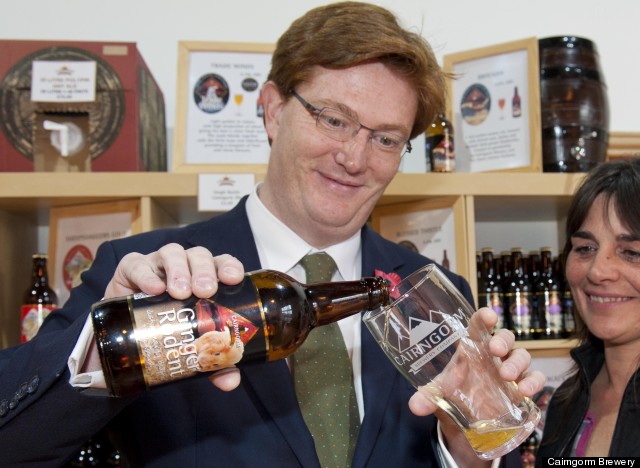 Danny Alexander even joked he was going to take a few bottles back for Harman
While there, he was also able to announce a £1.6 million expansion for the brewery, which means there'll plenty more Ginger Rodents to come.
Labour's deputy leader labelled Alexander "a ginger rodent" in her speech to the Scottish Labour party conference, before being forced to issue an apology to the Lib Dem minister.
Alexander, the Chief Treasury Secretary, has always been good-humoured about the name, once tweeting: "I am proud to be ginger and rodents do valuable work cleaning up mess others leave behind."
The brewery's managing director Samantha Faircliff said: "Ginger Rodent is the 11th beer we now produce here, and full marks to Danny Alexander for joining in the fun. I don't know if he can get it into the bars in the House of Commons but it would be a nice addition."