The president of Pakistan is to be presented with a petition with more than one million signatories, urging him to make education available to all children, irrespective of gender.
The huge document will be delivered to Asif Ali Zardari on Saturday by former British prime minister Gordon Brown, in his role as UN Special Envoy for Global Education.
Mr Brown has declared Saturday "Malala Day", in tribute to the teenage girl who was shot in the head by a Taliban gunman as she made her way home from school in north west Pakistan.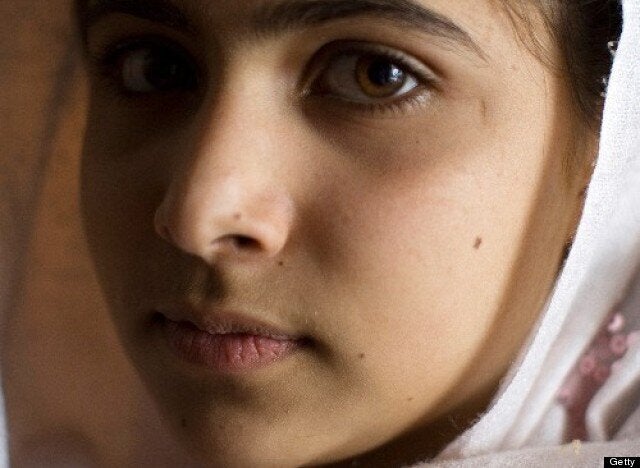 Malala Yousafzai was shot in the head by Taliban gunmen
Malala Yousafzai was flown to Britain for specialist treatment at Birmingham's Queen Elizabeth Hospital after escaping death by inches when the bullet "grazed" her brain on 9 October.
United Nations secretary-general Ban Ki-moon has backed Mr Brown's campaign. In a video message on the UN's website, he said: "Malala Yousafzai is a global symbol of every girl's right to an education.
"On 10 November, citizens from across the globe are speaking out for Malala and on behalf of the 61 million children still not in school.
"I am adding my voice to the messages from over one million people across the globe. Education is a fundamental human right. It is a pathway to development, tolerance and global citizenship." Malala has received thousands of gifts and messages of support
The attack on the 15-year-old - whose "crime" was to promote education for girls - has gained attention around the world.
On Friday Malala's father issued a statement of thanks on behalf of his daughter.
"We deeply feel the heart-touching good wishes of the people across the world of all caste, colour and creed."
Malala was only 11 when she started documenting how difficult it was to get an education: "I dreamt of a country where education would prevail," she wrote.
Her anonymous blog, first published by BBC Urdu, documented Taliban atrocities committed in Pakistan's Swat Valley and saw the schoolgirl receive international praise.
"Many are asking what they can do to show support. My response: what can you not do?

" First, we all must add our names to the petitions so that more than one million people from around the world have declared their support, by visiting www.iammalala.org. Governments across the world must know that in the 21st century we will no longer tolerate keeping children out of school.

"Second, we must tell our friends to lend their voice by tweeting and posting "I am Malala" on our Facebook pages, and encouraging more to lend their voices to our petition. This is our moment to support Malala and we need to show her we are all here to continue her fight.

"And third, on 10 November, when I travel to Pakistan as the UN Special Envoy, we need to show that the world is in solidarity with ensuring education for all children in the country. The public must mobilise with local events and social media campaigns to show that we all are Malala.

"The last day of 2015 is our deadline to ensure that all children are in school. The campaign has been renewed because of the public outcry at what happened to Malala. And now the campaign can only be realised with your action.

"Malala may lie in hospital and she may have been silenced for now - but millions who now carry her message can find in the run up to Malala Day on 10 November an opportunity to speak for her and ensure that action on girls' rights and children's education is no longer delayed."
Click here to add your name to the petition.