An armed robber wielding a meat cleaver was caught on CCTV - threatening to cut off a terrified woman's arm.
The masked man ran into a garage with an accomplice and threatened the shop worker with the sharp butcher's tool.
Footage of the shocking attack shows one of the men waving the six -nch blade in the air while grabbing the attendant's arm as if to cut it off.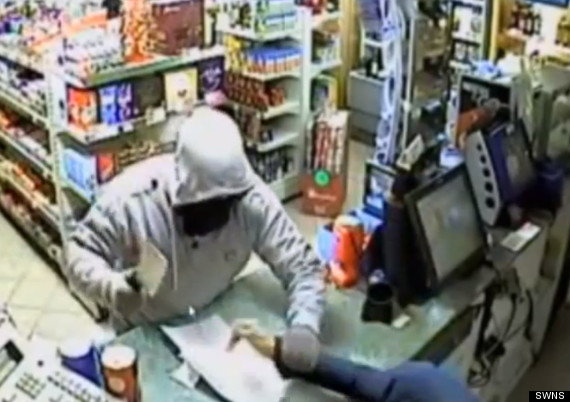 Traumatic: The robber motions that he's going to cut off the cashier's arm
The pair, wearing black balaclavas, burst into Knowle Garage, in Braunton, Devon, on Saturday evening.
One carried the meat cleaver and the other an unserrated six-inch knife - and the pair fled the scene with just £50.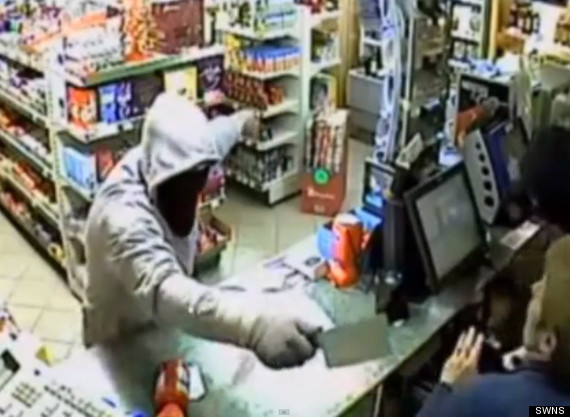 The cashier was put through a terrifying ordeal - and all for just £50
Detective Sergeant Paul McWhinnie said the shop worker was badly traumatised but physically unhurt.
He said: "The offenders behaved in a very aggressive manner, swinging the meat cleaver towards the female member of staff. They subjected her to a very traumatic incident."