But now one female artist in Britain is joining the likes of Mishfit and Miss Van in helping to address that perception.
Bambi - whose stencils can be found all around London - is currently holding her debut solo show at Walton Fine Arts gallery in London.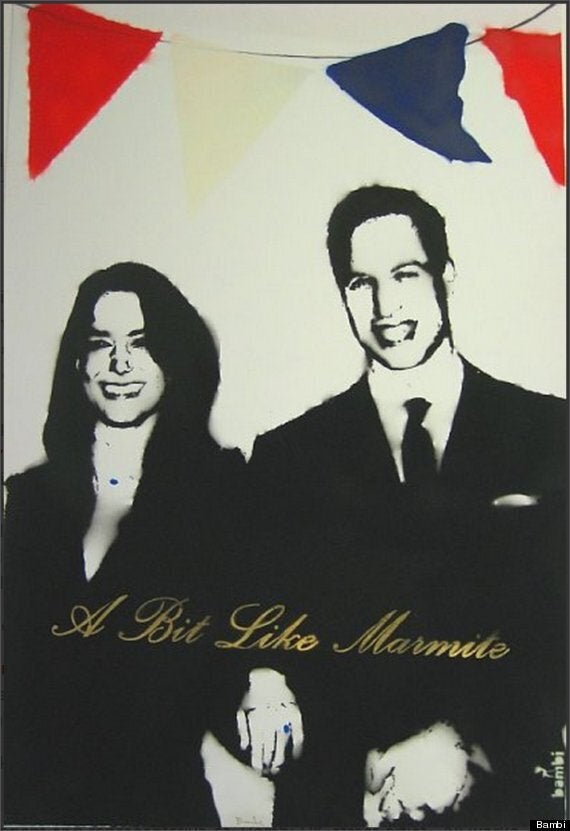 "A Bit Like Marmite" by Bambi
The result of over five years building her reputation on the streets, Bambi's stencil work is a mixture of playful, pop culture portraits (Amy Winehouse, the Royals) and more serious subjects, such as an Afghan war hero walking his Rottweiler dog.
The immediate similarities with Banksy are obvious - not least of all her collection of celebrity fans that includes Rhianna, Robbie Wiliams, Adele and Brad Pitt - but while Britain's street art King is all caustic wit, Bambi's message is often more subtle and hopeful.
"I let my work speak for itself. But dreams can inspire me and I'm particularly interested in people who spread love and joy," she says.
Bambi may be reluctant to discuss her own work, but this collection shows a welcome and exciting new voice is emerging in the world of street art.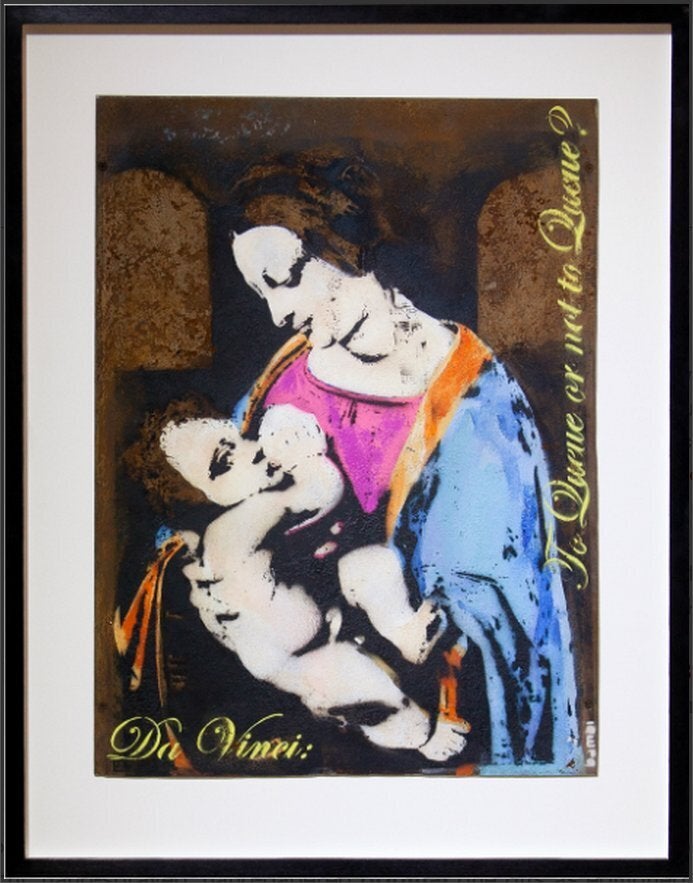 Bambi Street Art
Related