An enterprising schoolgirl who raised more than £120,000 for charity through her controversial school meals blog has released a book charting her story.
Martha Payne, nine, hit the headlines earlier this year when her local council banned her from posting photographs of her school dinners online.
Following a media storm and support from across the globe, Argyll and Bute Council relented and Martha saw her fundraising total rocket.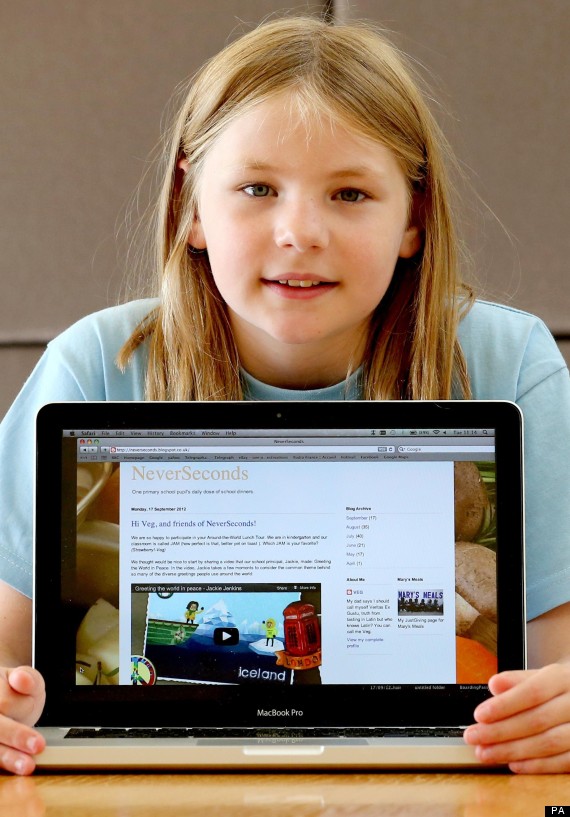 Martha with her blog
A trip to Malawi followed, where the Lochgilphead schoolgirl has funded a kitchen shelter through charity Mary's Meals.
Now the youngster has written a book with the help of her father David.
Named after her blog NeverSeconds, the book released today features Martha's story along with material from her blog and healthy eating tips for children.
Each copy sold will help feed children in Malawi through a donation to Mary's Meals.
Publishers Cargo said: "Martha's story is the story of the year and we're delighted to be able to tell it."
Elsewhere this week in Culture...