At least 47 children are believed to have been killed after their school bus collided with a train in central Egypt on Saturday, according to officials.
The school bus, carrying some 60 children aged four to six to their nursery in Manfalut, in the Assyut region, when the crash occurred.
The Egyptian transport minister Mohammed el-Meteeni has resigned after the tragedy.
Egyptian officials have put the death toll at 47 but the number is increasing.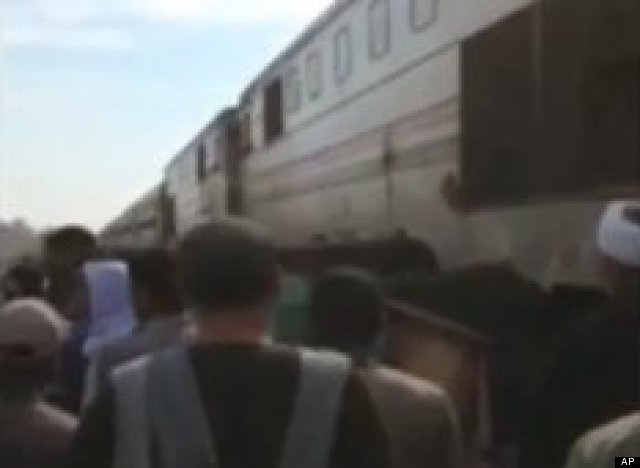 Parents and concerned citizens scour the train wreckage
It is not clear exactly what lead to the crash, but one Assyut doctor told Reuters : "They told us the barriers were open when the bus crossed the tracks and the train collided with it."
Associated Press have also reported that: "It appears that the railroad crossing was not closed as the train sped toward it."
The agency also claim parents have appeared on the scene searching for their children, although many of the remains of the dead are "unrecognisable".