Pictures have emerged of rescuers battling to retrieve the bodies of nine family members and two others who were killed on Sunday after the Israeli Defense Force "mistakenly" bombed a house in Gaza City.
Among the dead were four children and five women of the Daloo family, who were in the two-storey home when it was decimated by Israeli ordnance.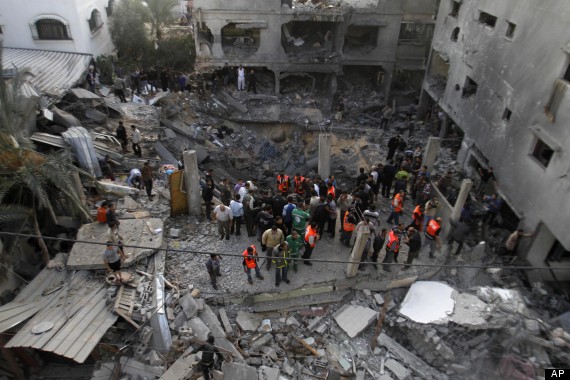 Palestinians stand in the rubble of the Daloo family house following an Israeli air strike in Gaza City
The IDF confirmed the killings, saying it was targeting a high-ranking member of the Hamas military, reported to be Yehiya Rabiah. However, a problem with laser paint targeting or a misfire had caused the bomb to land on the wrong house, hitting the Daloo's neighbouring dwelling.
WARNING: GRAPHIC IMAGES BELOW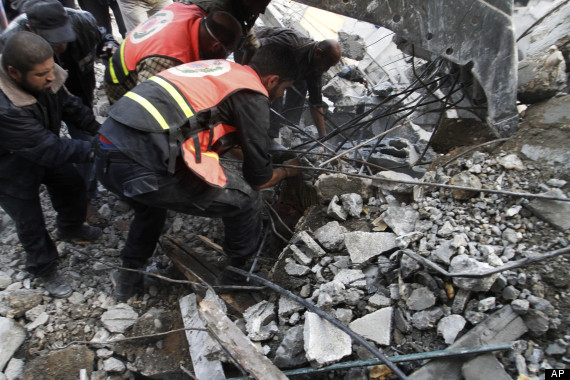 The body of a child from under the rubble of the house
Speaking to the Daily Telegraph, Hamas spokesperson Salama Maroof said:
"Israel has killed a family of eleven people this evening, and many, many more. If Israel wants to stop its aggression, then we can talk. But before then, how could we consider any deal?"
The victims were taken to the mortuary in the Gaza City hospital on Sunday; a day later the bodies, wrapped in flags, were taken through the streets of the besieged city before being buried.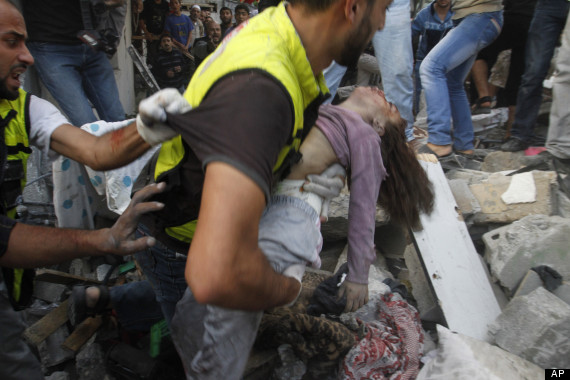 An emergency rescue worker carries a child's body found in the rubble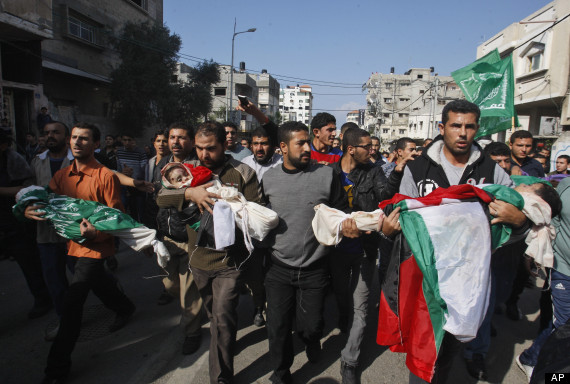 The child victims of the blast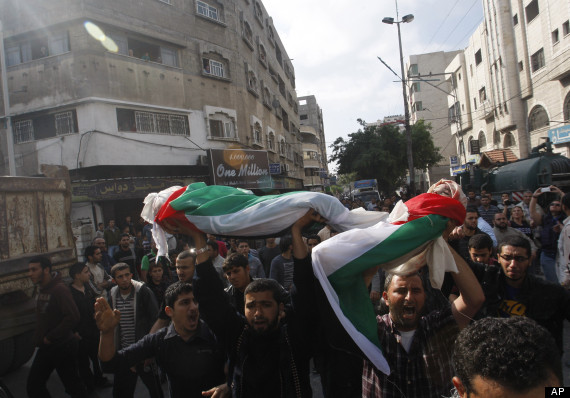 The bodies of the family are carried during their funeral in Gaza City