She may have spent a fortnight in the bush, getting buried with maggots and eating the worst parts of various Australian animals, but Nadine Dorries claims she doesn't know how much she's going to get paid for her troubles.
Speaking to BBC Three Counties' JVS Show on Tuesday morning, Dorries insisted she does not know her total pay packet - which has been estimated at around £30,000-£40,000.
In a heated interview with the BBC radio show's host, Jonathan Vernon-Smith, in which the suspended Tory MP was forced to listen to a number of soundbites from disgruntled constituents, Dorries said that Australian tax law meant she wasn't aware what her exact fee would be.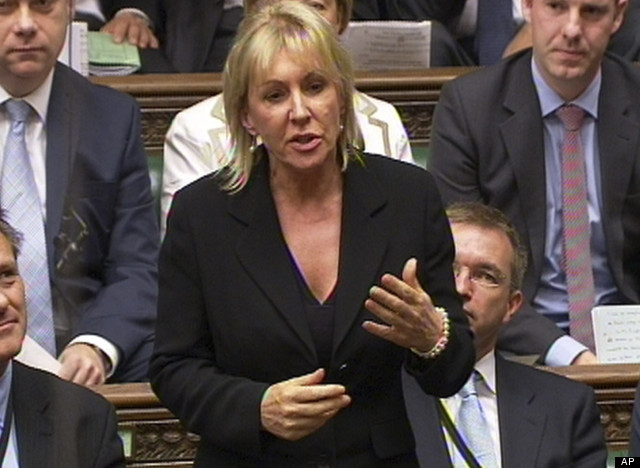 Dorries will shortly be returning to Westminster after her two-week trial
On Tuesday, an ITV spokesperson told the Huffington Post UK that they were not able to discuss the contestants' exact fees - but the number has been widely reported to be in the region of £40,000. Former Birds of a Feather actress Linda Robson said on Sunday she would use her fee to pay for her daughter's wedding.
The Mid-Bedfordshire MP has previously stated she will donate four week's salary for time missed in the jungle - £5,056.76 according to the Daily Mail - to children's playgroups in her local area. Dorries' stint in the Australian jungle was cut short when she was voted off first
However, Dorries has not said she will donate any of her larger appearance fee to charity.
Later in the hostile interview, Dorries defended her choice to go on the show, saying she was "proud" of her record.
After being played a number of soundbites from angered constituents, and being asked by Vernon-Smith why "swinging around like Jungle Jane" and doing bush tucker trials would advance her political career, Dorries snapped that eating ostrich anus was "far more pleasant than talking to you [the BBC]".