A Facebook page which monitors paedophiles has restarted just hours after it was removed after a High Court order, bringing into sharp focus the difficulty of applying the law online.
More than 5,000 people had liked the page entitled 'Keeping our kids safe from predators', which posted pictures of a convicted sex offender, who cannot be identified.
The offender, known as XY in court documents, applied to the courts in Northern Ireland to have the site taken down.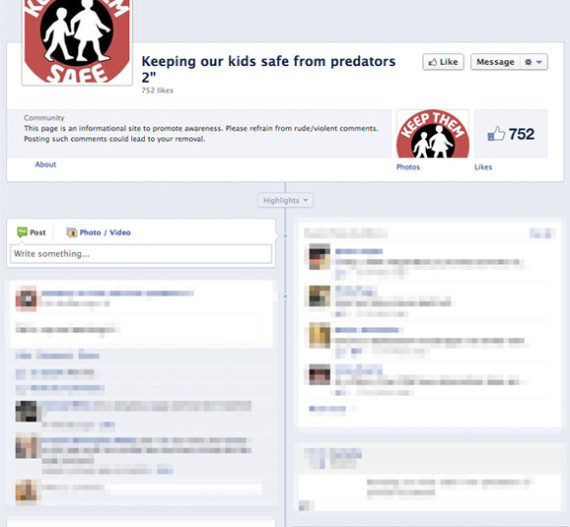 One of the new sites which has sprung up since the decision
High Court judge Mr Justice McCloskey found that the man, whose identity cannot be revealed, had his human rights breached.
Facebook is understood to have removed the man's photo and comments made about him but his legal team insisted that the page be shut down.
The Independent reported that the man had previously been given a six-year jail term for multiple child sex offences committed more than 20 years ago, including gross indecency with a child and inciting a child to commit an act of gross indecency.
The judge gave Facebook 72 hours to take the page down, but several other pages, including one identical to the one take down, have sprung up immediately to replace it.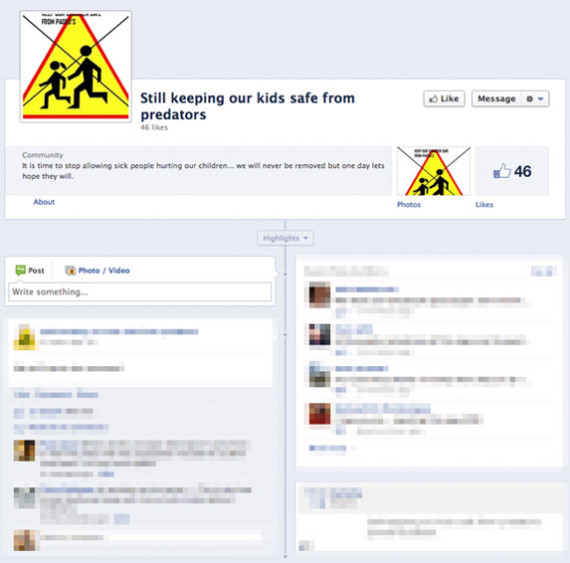 Another of the new Facebook sites which replaces the one Facebook removed
A spokeswoman for Facebook said as the judge's decision was announced: "We are considering our next steps in light of the court judgment and we have nothing further to add at this stage."
On the original site, members begged the court not to take the page down.
One read: "Can facebook not step in here and fight this battle 4 us..... what the point of having a social netwok (sic) if we can post facts on people especially wen its 2 keep our kids safe....... Come on Mark Zuckerberg we need your help..... plz plz plz....."
Another wrote: "Let down a bag full :( no justice at all......Not only me but every victim of sex abuse every kid in the land....... This is what we get for trying 2 protect our kids."
The new Facebook page has around 1,000 members in the last few hours. One member wrote on the new site: "lol just read about this page being removed on the BBC and was wondering how many seconds it would take before it was recreated, i like when people try to fight the internet and waste the time of a judge in a futile attempt to protect the rights of men who have long since renounced there claim to a place in humanity with the perpetration of unforgivable deeds."