'The Beast from the East' is to breathe a chilling cloak of Siberian air over Britain at the weekend, as a freezing front from Russia could mean temperatures drop as low as -7C in places.
The Met Office has issued a cold weather alert for large swathes of England, warning people of the health impact of such freezing conditions. Rated 'amber', the alert is only one level from the most severe warning. A woman clears her car from snow in Banockburn
A frigid wind is expected to sweep the entire country as temperatures struggle to rise above 4C or 5C during the day.
Snow is forecast to fall in the East and hilly parts of the South East on Friday. Two men walk across the graveyard of Stirling castle in the snow
The white stuff is already falling on higher ground across Scotland, but will struggle to settle after sleet showers.
The rain and sleet will move southwards over the country while other parts will stay dry following clear spells.
The rain could freeze with ice causing treacherous conditions on roads in the north and the east of England. Ice warnings have been issued
Flood warnings have been issued in the East and South West, with all other counties on flood alerts. However there is a silver lining: with plenty of sunshine forecast on Saturday morning, most of Britain will have a crisp and clear start to the weekend.
More snow is expected on Monday, with forecasters warning it could "obliterate" East Anglia, according to Sky News.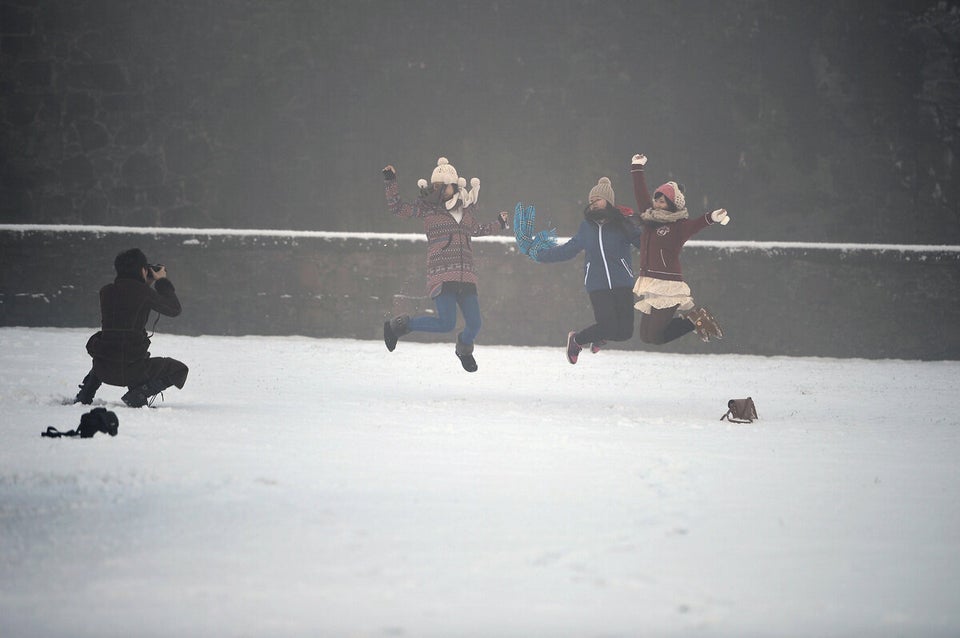 Winter Weather Hits The UK