The widow of Alan Greaves, who died after being attacked on his way to a Christmas Eve midnight mass, said on Sunday she had not stopped crying over the "evil that has been done".
Church community worker Maureen Greaves thanked the congregation for their support at the couple's church in Sheffield where Mr Greaves had been due to worship when he was assaulted.
The 68-year-old grandfather, a lay preacher and organist at the church, was discovered by a member of the public, badly beaten, just yards from St Saviour's in High Green on Monday, but died from his head injuries in hospital on Thursday night.
During the service, Mrs Greaves told the congregation at St Saviour's: "I won't be able to contact you over the next few days, but I want to thank you for the support you have given me. Maureen Greaves at the St Saviour's church in Sheffield
"I have prayed constantly for Alan and I know you have too. I have not stopped crying for him and I know you have not stopped either.
"I have wept over the evil that has been done. I have prayed for you and I know you have prayed for me. You were Alan's Christian family and he loved belonging to this church. I have felt your love towards me."
Also at the service, Bishop of Sheffield Steven Croft said: "There is a sense of shock and a sense of outrage, not just in this community but across the whole city of Sheffield.
"Alan was the victim of a brutal attack as he was on his way to church on Christmas Eve, as he was walking to this church to bear witness to his deep Christian faith.
"There will be immense grief for those who knew Alan well, which includes many in this church and community."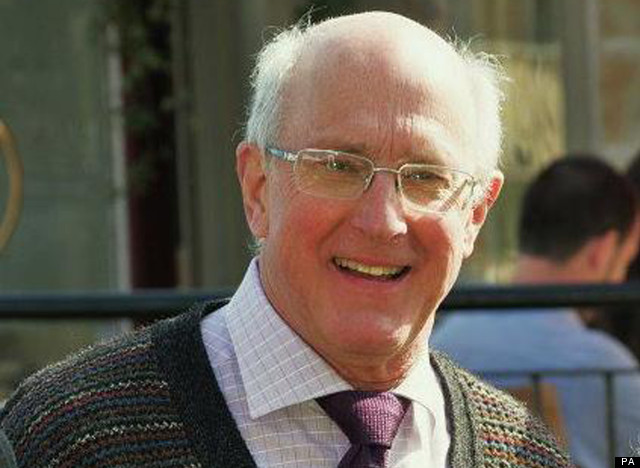 Alan Greaves was attacked on his way to church
He went on to speak of the love and support that has been offered to the family and also appreciation for the medical teams that tried to save Mr Greaves's life.
Two men are in custody after being arrested on suspicion of Mr Greaves's murder. Police said the motive for the attack is unclear.
Detectives investigating the case are still appealing for witnesses to come forward with any information about the attack.
On Saturday, South Yorkshire Police announced that a man in his 20s and a man in his 40s, both from Sheffield, had been arrested on suspicion of murder.
Comments have been closed on this entry for legal reasons