The Algerian army has launched a "final assault" on the remote Saharan gas plant, scene of the four-day hostage crisis in North Africa. According to APS, Algeria's state-run news agency, seven hostages and 11 terrorists were killed in the raid; according to an APS military source the hostages were executed by the militants shortly after special forces attacked.
The nationalities of the fallen hostages are not yet known. The Algerian army has launched a 'final assault'
The raid went ahead despite mounting international pressure on the Algerian government to negotiate the release of the captives. According to the Associated Press (AP), special forces moved in after a fire broke out in the plant.
On Saturday afternoon, Britain's foreign secretary said that fewer than 10 British nationals remain "at risk or unaccounted for". William Hague added that the majority of UK nationals at the plant were now safe but that the country should be prepared for more "bad news". Marytn Roper, the British Ambassador to Algiers, and other consular staff are expected to travel to In Amenas, the scene of the crisis, later on Saturday.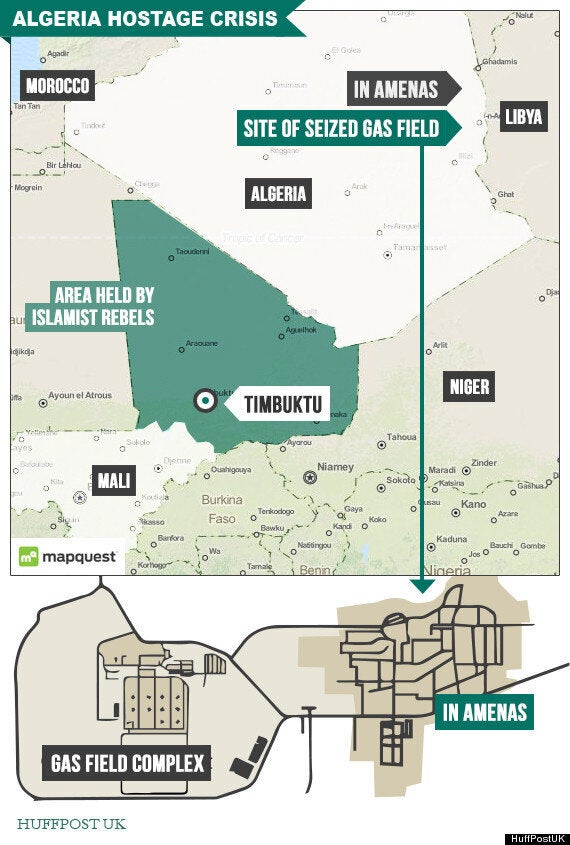 Hague, who had been in contact with the Algerian foreign minister, said: "This whole incident underlines the scale and ruthlessness of the terrorist threat that we and other nations face."
"We underline our resolve to deal with that and to defeat terrorism and murder, working with allies across the world, including in north Africa."
Just hours before the raid, Abdul Rahman al-Nigeri, believed to be the leader of the hostage takers, offered the Algerian government a chilling ultimatum: either negotiate with the militants or leave the hostages to die.
Al-Nigeri also warned that the plant had been booby-trapped with mines, before stating that he would destroy the installation should the army attempt to gain access.
The drama began at dawn on Wednesday when around 30 militants crossed the Libyan border and attacked several buses carrying workers, before taking hostages within the plant.
On Thursday, the Algerian military attacked the plant hoping to retake it; the British government was not forewarned.
Following news of Saturday's raid, Defence Secretary Philip Hammond said the Government had been told the crisis had "been brought to an end".
Speaking at a joint press conference with US Defence Secretary Leon Panetta, Hammond said: "We remain in close contact with the Algerian government...We remain determined to defeat terrorism and stand with the Algerian government."