A Pakistani schoolgirl who survived an assassination attempt by the Taliban has been discharged from hospital in the UK after making a good recovery from surgery. Malala making her first video statement since she was shot
Malala Yousufzai underwent successful surgery on her skull and ear in a five-hour operation at the Queen Elizabeth Hospital in Birmingham last weekend.
The 15-year-old escaped death by inches when she was shot on October 9 last year. The bullet entered just above her left eye and ran along her jaw, "grazing" her brain.
Today the Queen Elizabeth Hospital said the teenager's medical team decided she was well enough to be discharged as an in-patient after making a good recovery from her surgery.
The hospital said Malala will now continue her rehabilitation at her family's temporary home in Birmingham and will visit occasionally for outpatient appointments.
It said her family had asked for the media to respect their privacy and dignity at this time.
During the surgery last weekend, a titanium plate was placed on her damaged skull and a cochlear implant fitted.
Malala spent two nights in the hospital's critical care unit before being moved to a ward, where she continued to make progress.
Speaking ahead of her surgery last weekend, the schoolgirl spoke of her hopes for the future and the work she intends to undertake through a charitable fund set up in her name.
The Malala Fund has been set up to support her campaign for the right to education for children across the world.
Speaking last week, Malala said: "Today you can see that I am alive. I can speak, I can see you, I can see everyone and I am getting better day by day.
"It's just because of the prayers of people. Because all people - men, women, children - all of them have prayed for me.
"And because of all these prayers, God has given me this new life, a second life. And I want to serve. I want to serve the people. I want every girl, every child, to be educated. For that reason, we have organised the Malala Fund."
Surgeons in Pakistan removed the bullet from Malala when she was shot last October before she was flown to the UK for further surgery and rehabilitation.
It is thought the teenager will secure permanent residence in the UK after her father, Ziauddin Yousafzai, was appointed as an education attache with the Pakistani consulate in Birmingham for three years.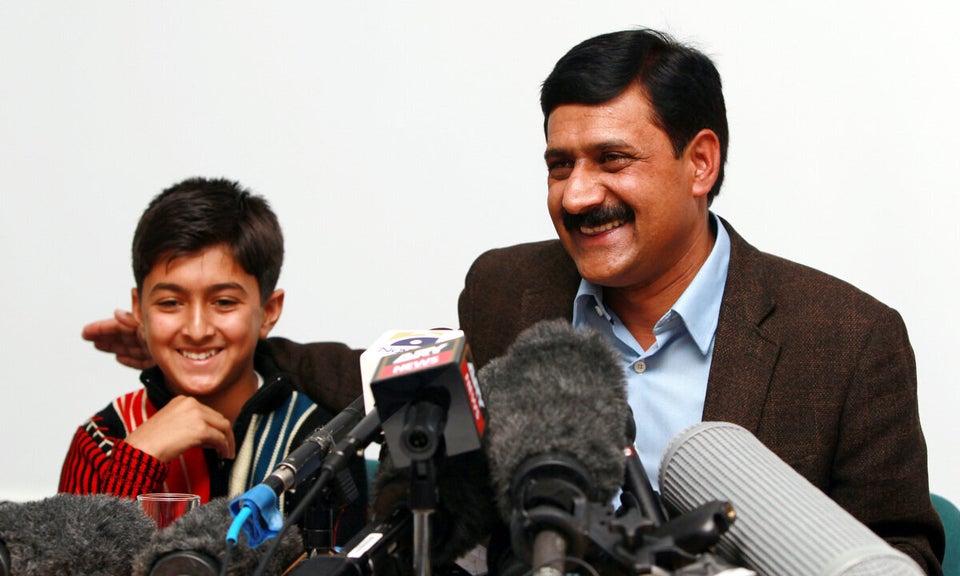 Malala Yousafzai