Apple now has 100 product designers and engineers working on a futuristic 'iWatch', a new report suggests.
Citing people "familiar with the company's plans", Bloomberg said the watch was now more than just an experiment inside Tim Cook's company.
Rumours of an iWatch have been building since both the New York Times and the Wall Street Journal reported Apple's increasing interest in the idea.
The wristwatch-phone hybrid would be a curved glass, touchscreen device, with a variety of functions among which might include messaging, music playback and mapping.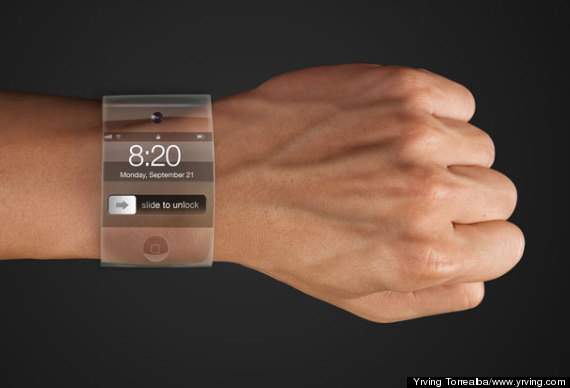 iWatch concept via Yrving Torrealba.
The new Bloomberg report says that the iWatch team includes managers, marketing, hardware engineers and software teams.
Bloomberg says senior director of engineering James Foster and program manager Adam Pantfoerder are working on the device.
Apple, predictably, is not commenting on its plans for future products, but at the Goldman Sachs tech conference on Tuesday CEO Tim Cook said the company remains totally committed to innovation
"Our north star is "Great Products." We would never do something that isn't a great product, not why we're on this earth," he said.
Wearable computing is increasingly seen as a new and attractive market, after early successes like the Nike Fuel Band and the Pebble Watch.