UPDATE: MNET parent company DSTV has now said it will be pulling this campaign.
Oscar Pistorius is as much a hero in his native South Africa as he is to thousands of fans around the world.
So it was probably a no-brainer, following his Olympic and Paralympic triumphs in London, for a South African TV channel to recruit him for their Oscars coverage this year.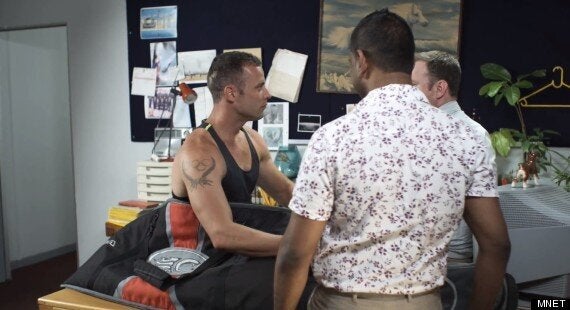 Oscar Pistorius in action for MNET's Oscar campaign
Unfortunately for the channel M-NET Movies, it means that the centrepiece brand ambassador of their big-budget TV campaign is now the subject of a murder investigation following the death of the athlete's girlfriend Reeva Steenkamp in his home in the early hours of Valentine's Day.
WATCH Oscar Pistorius in his first trailer for the channel above.
The theme of the campaign is a "life-size Oscar" in the form of the multiple medal-winning athlete, who first appears in the ad, carried onto the desk in a bag, before sitting with his co-stars and offering the trailer's punchline.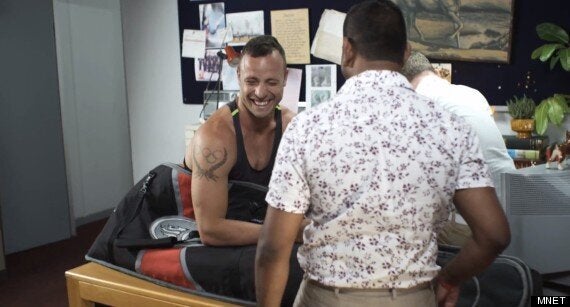 Laughs a-plenty before the shocking news that came through in the early hours of 14 February
MNET's website this morning still boasts happily, "Look out for more info on all the exciting stuff Oscar is going to be doing for Oscars month, coming in the next few days."
This will probably have to change.
Related