Manuel Neuer sported a four-fingered glove in Bayern Munich's 2-0 win at Wolfsburg as they stayed 15 points clear at the top of the Bundesliga.
Neuer, who has not conceded a goal this year, wore the quirky glove on his right hand only as it connected the index and middle finger together into one slot.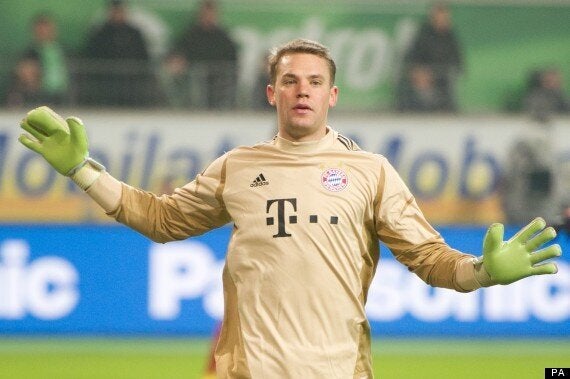 Neuer's four-fingered glove will come up against Arsenal on Tuesday
The Germany goalkeeper hurt his right hand in training on Thursday and wore the unconventional glove for extra stability in the weekend win.
Neuer will likely don the glove again on Tuesday when Bayern Munich face Arsenal at the Emirates Stadium in the teams' Champions League round-of-16 tie.
Miserly Bayern have let in just seven goals in 22 league games this season, losing on only one occasion.
Popular in the Community