Modern Britons are being offered an insight into the nefarious acts of Victorian villains for the first time on Wednesday as criminal records dating back to 1770 are published online for the first time.
Gruesome details of Victorian serial killers are revealed to the public alongside mugshots of drunken reprobates and court records.
Killers featured in the collection include Amelia Dyer who is believed to have murdered 400 babies by strangling them with ribbon before dumping them in the Thames. She was hanged at Newgate Prison in 1896, aged 58.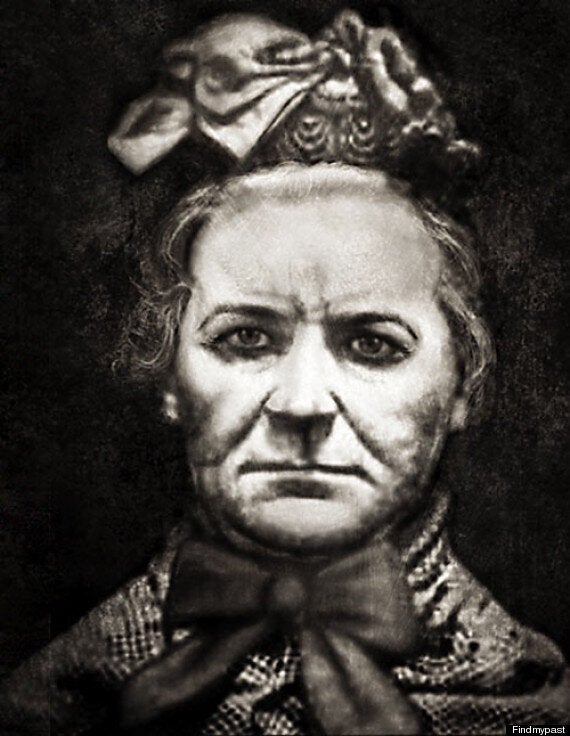 Amelia Dyer was hanged, aged 58, for murdering 400 babies
Another particularly gruesome murderer who appears in the Crime, Prisons and Punishment records, is Catherine Webster, who the records show killed widow Julia Martha Thomas. She pushed her down the stairs, then strangled her, chopped up her body and boiled it. Julia's head was found in David Attenborough's garden in 2010.
Registers from prison 'hulk' ships are also included in the records. These hulks were usually unseaworthy ships salvaged as prisons whilst their miserable inmates awaited transportation to a Penal colony. One such hulk, the 'Dolphin', housed 6,000 prisoners between 1829 and 1835.
One of the most famous 'hulk' inmates was Dickens' fictional creation Abel Magwitch, the convict who escapes from a ship moored in the Thames Estuary in the first chapter of Great Expectations.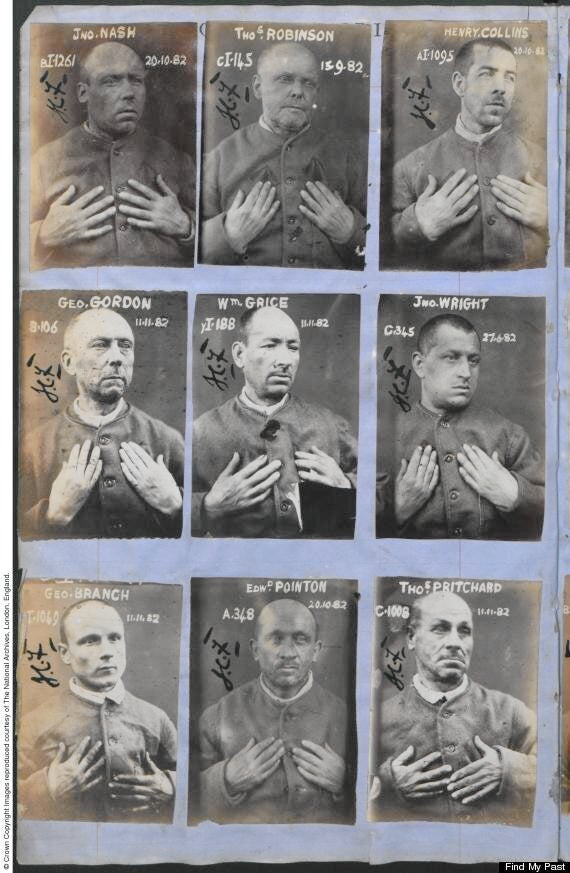 Mugshots from the turn of the century
The records from 1770 to 1934 include mugshots, court documents, appeal letters and prison ship registers. The mugshots always involved those arrested holding their hands up as many had fingers or thumbs missing and police used it as an identifying feature.
Debra Chatfield, a family historian at findmypast.co.uk, said: "We have painstakingly published online entire registers containing mugshots of habitual drunks that feature incredible descriptions of criminals' appearances, demeanour and identifying marks."
Paul Carter, records specialist at The National Archives, added: "These records span several government series and show the evolution of the criminal justice system in the nineteenth century as the country dealt with the impact of industrialisation, urbanisation and population growth.
"They record the intimate details of hundreds of thousands of people, beginning with judges' recommendations for or against pardons, to petitions through which criminals and their families could offer mitigating circumstances and grounds for mercy, and later, licences containing everything from previous convictions to the state of a prisoner's health.
"As well as the Georgian highway robber, the Victorian murderer and the Edwardian thief, the courts often dealt with the rural poacher, the unemployed petty food thief or the early trade unionist or Chartist. The records are a fascinating source for family, local and social historians."
Related