Adele's mantelpiece just got a little bit more weighed down, with an Oscar to add to her clutch of Brits and Grammys, for both critical acclaim and record-breaking sales.
The London songstress got tearful during her thankyou speech, when she thanked the Bond producers, her mother and also "my man, I love you babe". And she told the audience, "you're all amazing."
She had previously sung the 007 theme, in her first live performance of the song, together with a live orchestra.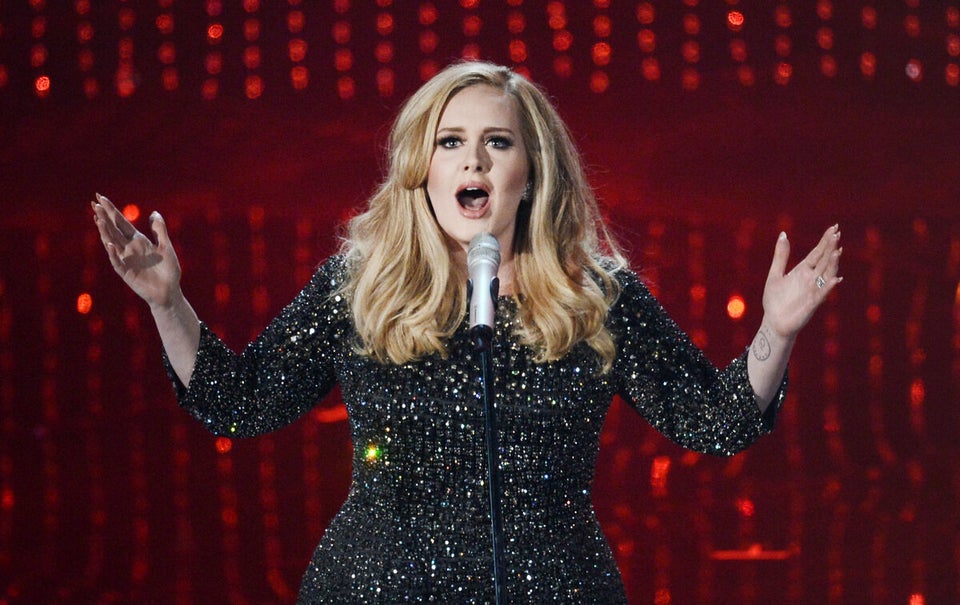 Adele's Triumph At Oscars 2013
However, if there was a limited number of beans to be shared over the course of the evening, it seemed that Dame Shirley Bassey and Jennifer Hudson had grabbed more than their fair portion by the time Adele got to the pot.
76-year-old Dame Shirley brought the audience to its feet with her huge voice still easily handling 'Goldfinger'.
Hudson had knocked it out of the park as well, with her torch song 'And I Am Telling You I'm Not Going', from her hit film 'Showgirls'. And that was before Barbra Streisand appeared to steal the show with 'The Way We Were'.
Adele had earlier told reporters on the red carpet that rehearsals had gone well, but she had also pre-recorded it, to leave nothing to chance.
This wasn't the only Oscar for 'Skyfall' - it shared the award for Best Sound Editing, in a tie with 'Zero Dark Thirty'.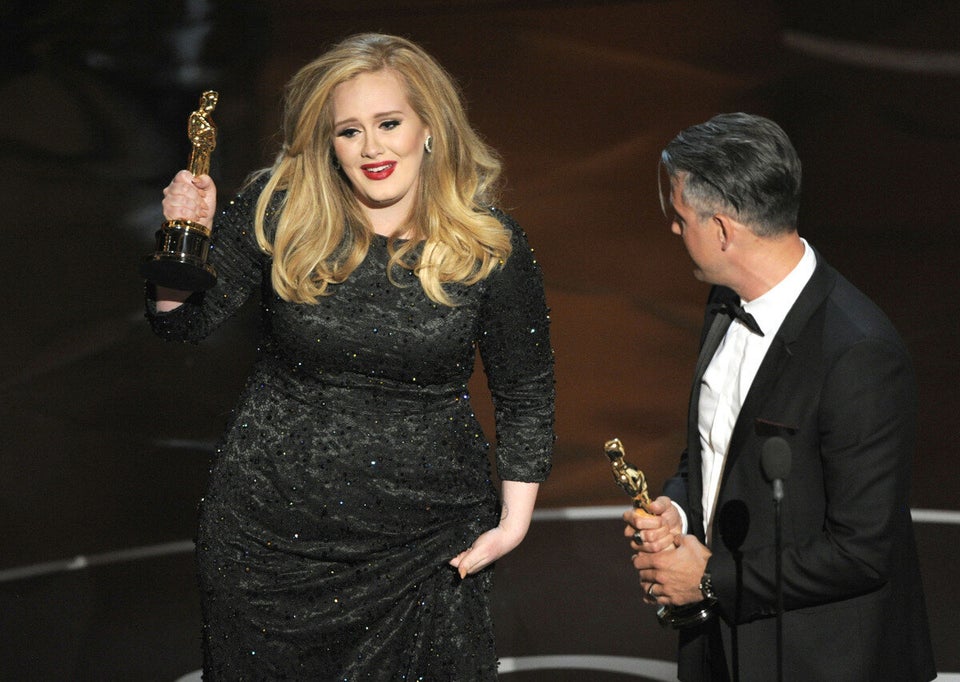 Oscars 2013: Inside The Awards Ceremony