Some of Hollywood's biggest stars put on their dancing shows and took to the Oscars stage on Sunday night, including the cast of 'Les Miserables' who were celebrating their Best Picture nomination.
Anne Hathaway, Huge Jackman, Eddie Redmayne, Amanda Seyfried, Samantha Barks, Helena Bonham Carter, Aaron Tveit and Russell Crowe performed 'One Day More' and the Oscar-nominated 'Suddenly' from 'Les Miserables' in a celebration of the musicals of the last decade. The group was joined by Jennifer Hudson and Catherine Zeta-Jones to highlight 'Dreamgirls' and 'Chicago.' And Channing Tatum and Charlize Theron performed a choreographed ballroom dance, a la Fred Astaire and Ginger Rogers, complete with lifts, leaps, and twirls galore at the beginning of the ceremony.
The musical numbers weren't the only performances of the night, however. The awards show also included singing from Barbra Streisand, Adele, Shirley Bassey and Norah Jones. It was announced just days before the Oscars that Kristen Chenoweth and Seth MacFarlance would close the show with a musical performance, which included Daniel Radcliffe and Joseph Gordon-Levitt dancing.
See all the performances in pictures below...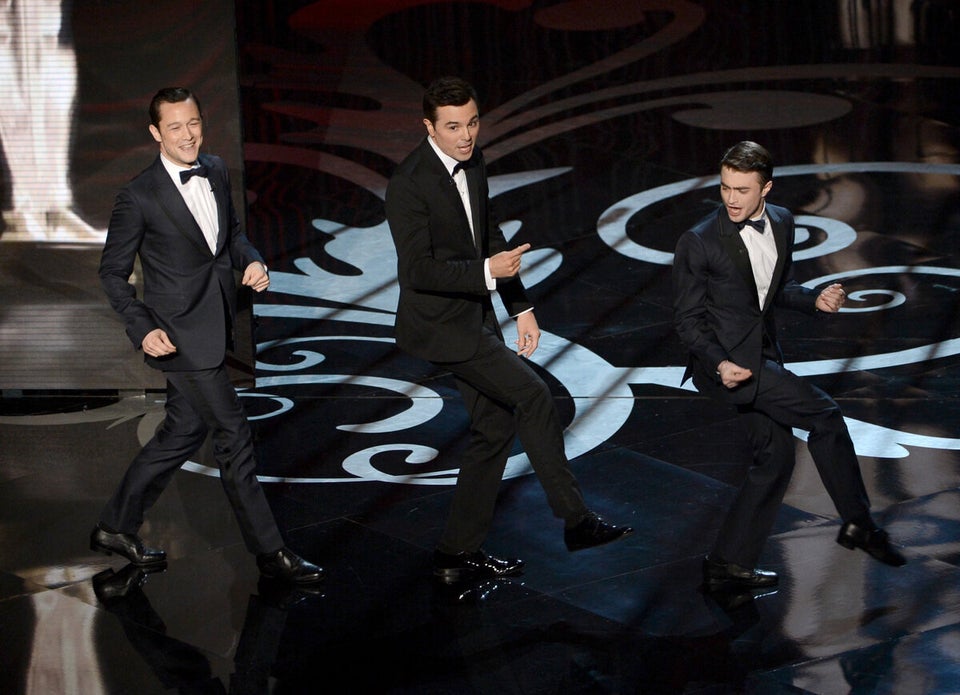 Oscar 2013 Onstage Performances
Related