An Afghan woman whose nose and ears were hacked off after she fled a forced marriage is urging abused women to "never give up and don't lose hope".
Aesha Mohammadzai was mutilated by her Taliban husband and in-laws and left for dead four years ago.
The then 19-year-old became a symbol for oppressed women in Afghanistan after appearing on the front of Time magazine.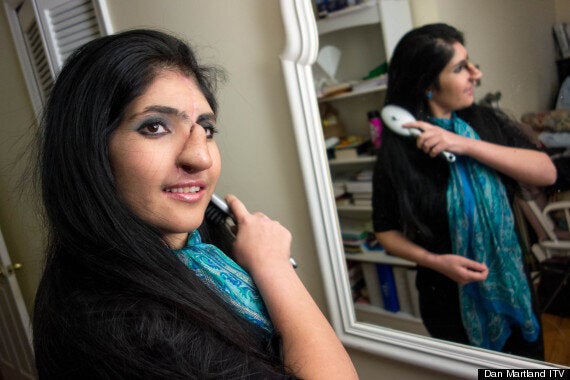 Aesha Mohammadzai appeared on ITV's Daybreak to spread a message of hope
On Tuesday Mohammadzai spoke exclusively to ITV's Daybreak about her ongoing recovery and revealed the results of her reconstructive surgery so far.
Now 23, Mohammadzai is happy with her new nose and wants her experience to tell a new story – this time one of hope.
She said: "I want to tell all women who are suffering abuse to be strong. Never give up and don't lose hope."
Of the story behind that iconic photograph, she said: "Every day I was abused by my husband and his family. Mentally and physically. Then one day it became unbearable so I ran away.
"They caught me and put me in jail for five months. When I came out the judge sent me back to my husband. That night they took me to the mountains. They tied my hands and my feet. They said my punishment was to cut my nose and ears. And then they started to do it."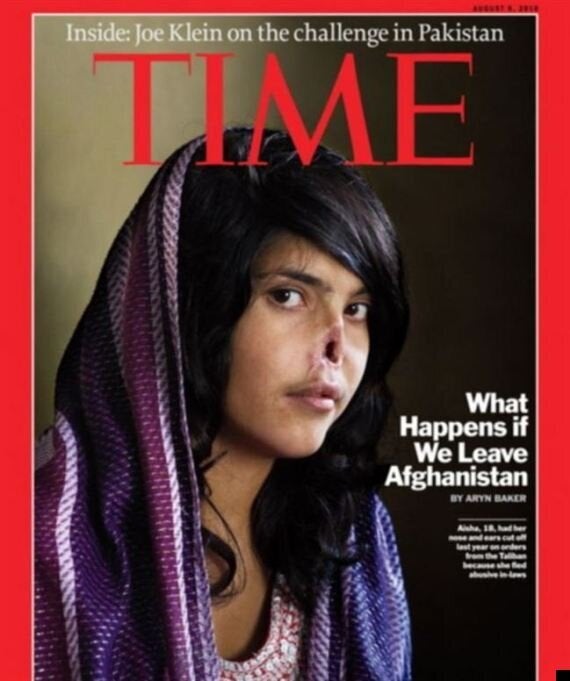 Aesha became a symbol for oppressed women in Afghanistan after appearing on the front of Time magazine
Having passed out through pain and shock, Mohammadzai came to on the side of a mountainside, choking on her own blood, and managed to walk to her village where her father took her to hospital.
She told CNN: "What happened, it's part of me, part of my life and it's all the time in my mind and with me.
Of her appearance, she said: "At the beginning, I was very scared. I was scared to look at my face in the mirror…I was scared to think what will happen in the future to me. But now I'm not scared anymore."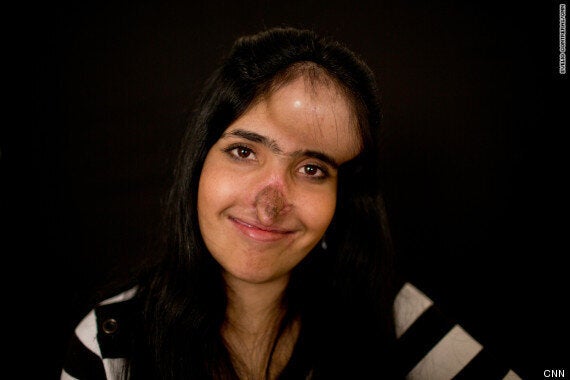 Mohammadzai pictured in December 2012, around half way through her reconstructive surgery
Aesha's father-in-law, known only as Sulaiman, was reportedly freed because "there was no one in Afghanistan to press the case against him – because the victim is now in the United States – and that he did not cut off the girl's nose himself."
Provincial attorney Ghulam Farouq said: "If someone commits a crime, then nobody else should be punished or arrested. The crime was committed by his son, Quadratullah, and this innocent guy was imprisoned for 11 months."
Police officials had said Sulaiman had confessed to taking part in the mutilation, but later insisted he was innocent.
The Taliban were overthrown by the American-led invasion of Afghanistan in 2001. It later regrouped as an insurgency movement.
According to the ACSOR poll, 70 percent of Afghans say that the Taliban is the biggest threat to their country, and 68 percent support the presence of the international Coalition forces in Afghanistan.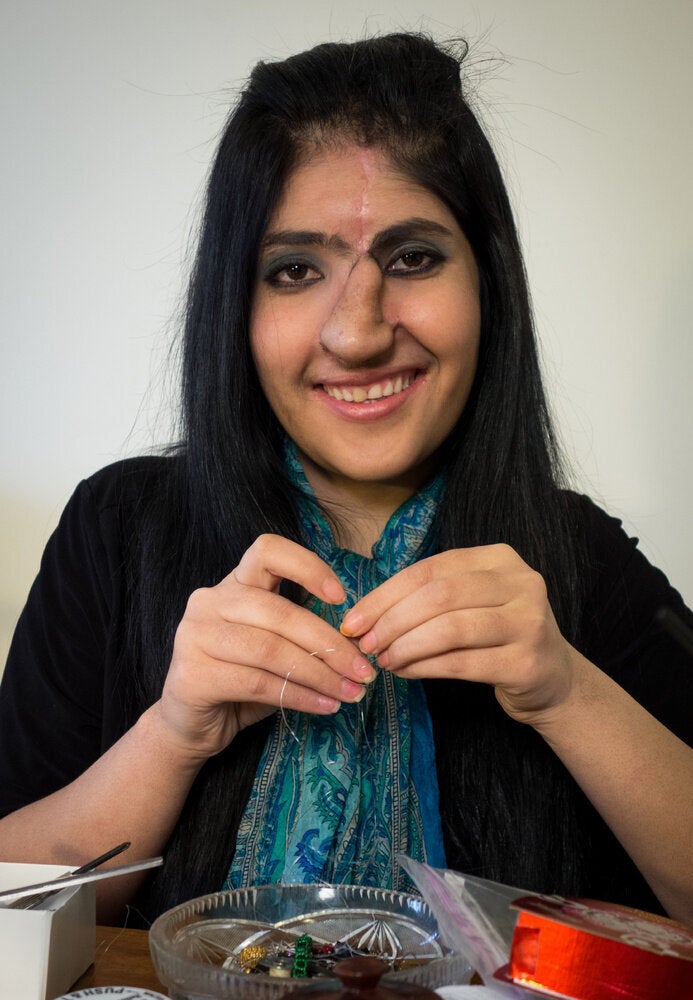 Aesha Mohammadzai
Popular in the Community