A South African geneticist has come up with images of what the Duke and Duchess's unborn baby could look like both as a toddler and a teenager.
Johannesburg-based Suretha Erasmus believes the baby could share many of the facial features of the late Princess Diana thanks to Prince William's strong resemblance to his mother.
However, with dark genes being dominant, she estimates there is a good chance the baby, due in June, may inherit Kate's dark hair.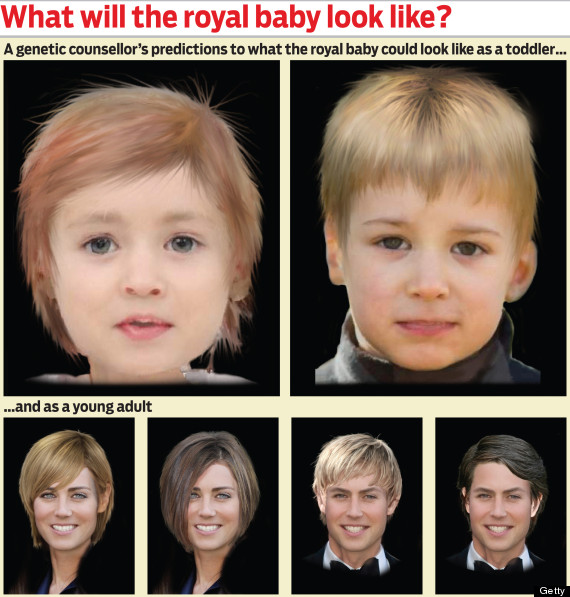 Geneticist Suretha Erasmus believes this could be the face of Wills and Kate's baby
The illustrations offer a representation based on genetic influences passed on by both parents.
Mother-to-be Kate kept a low profile at the start of her pregnancy, having been hospitalised in December with a form of acute morning sickness, called hyperemesis gravidarum.
However the 31-year-old, who recently returned from a family holiday in the Caribbean, was well enough to visit a South London rehab centre earlier this month.
Looking happy and well, the Duchess showed off the first signs of her compact baby bump in a grey belted MaxMara dress and confessed she was "nervous" about giving birth.