Matt Smith speeds down the Shard on a motorbike in the first episode of the new series of 'Doctor Who'.
The actor and his latest assistant, played by Jenna-Louise Coleman, are back on television next month in 'The Bells Of St John' which is described as a "modern day urban thriller".
It sees the pair battling a new adversary, the Spoonheads, against a backdrop of London landmarks including Westminster Bridge and the recently opened Shard as they discover something sinister lurking in the Wi-Fi.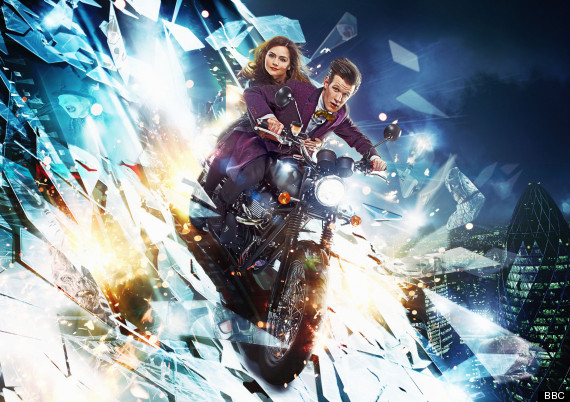 The new episodes will see the pair involved in an underwater siege and a period drama, as well as the return of Richard E Grant playing the villainous Doctor Simeon from the last Christmas special.
Executive producer and lead writer Steven Moffat said: "It's the 50th year of 'Doctor Who' and look what's going on.
"We're up in the sky and under the sea. We're running round the rings of an alien world and then a haunted house.
"There's new Cybermen, new Ice Warriors and a never before attempted journey to the centre of the Tardis. And in the finale, the Doctor's greatest secret will at last be revealed. If this wasn't already our most exciting year it would be anyway."