Doctor Who is to celebrate its 50th anniversary with a three-day event expected to draw thousands of fans - and an array of stars and talent from the series.
Figures from throughout the show's history are thought to be lined up for the half-century birthday to be staged at London's ExCel Centre in November.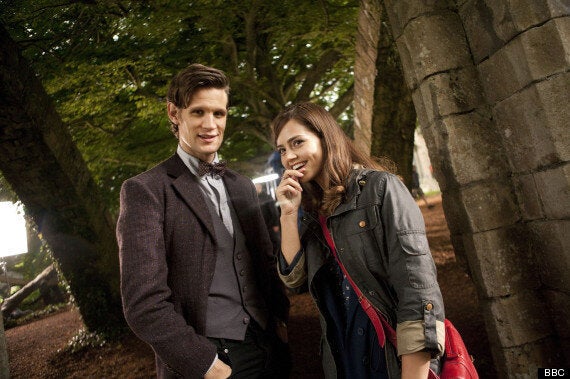 More than 15,000 devotees will descend on the event being created by BBC Worldwide, the corporation's commercial arm, as part of its year of celebrations for the popular programme.
The show - which currently stars Matt Smith as The Doctor - will hit the milestone on November 23, with the ExCel celebration beginning a day earlier.
A brand new website for the programme - www.doctorwho.tv - is also being launched and over the coming months it will focus on each of the different figures who have played the Doctor over the years, as well as chronicling other activities to mark the birthday.
Later this month, the Royal Mail will release a set of 11 Doctor Who stamps to tie in with the 50th celebrations and Harlequin Goldsmiths has created a set of silver and gold collectors' statues, as well as jewellery for men and women.
Amanda Hill, the chief brands officer at BBC Worldwide, said: "We cannot wait to welcome Doctor Who fans from around the world to London in November. It's going to be a spectacular weekend.
"Generations of fans young and old have been captivated by The Doctor and we've seen the show go from strength to strength, enjoying something of a global march over the past few years, attracting new followers from Turkey to Brazil to South Korea.
"2013 is an opportunity for fans around the world to come together and celebrate the glorious past, present and future of Doctor Who."