Detectives investigating the fatal stabbing of a 16-year-old schoolgirl on a bus have issued a picture of the suspect as they appealed for witnesses to come forward.
The man, described as a black male in his early 20s, wearing a distinctive "tiger" jacket, is believed to have been on buses in and around the Birmingham area around the time the 16-year-old was stabbed to death on a double-decker in Hagley Road in the city. Police are urging anyone who saw the man to come forward
Post-mortem tests have revealed that the teenager died from a single stab wound to the chest during the morning rush hour.
Police have urged anyone who saw the man, who was also carrying a white bag, between 6am and 1pm yesterday, to contact them.
They have also appealed for any passengers who were travelling on the bus, who they have not yet spoken to, to contact them.
Sixteen people are believed to have been travelling on the bus when the stabbing happened, but only half have so far spoken to police.
A 22-year-old man arrested near the scene yesterday is continuing to be questioned by detectives this morning on suspicion of murder.
Detectives are investigating whether the "bright and popular" student was targeted in a random attack.
Extra police officers are patrolling public transport in the city this morning to reassure commuters.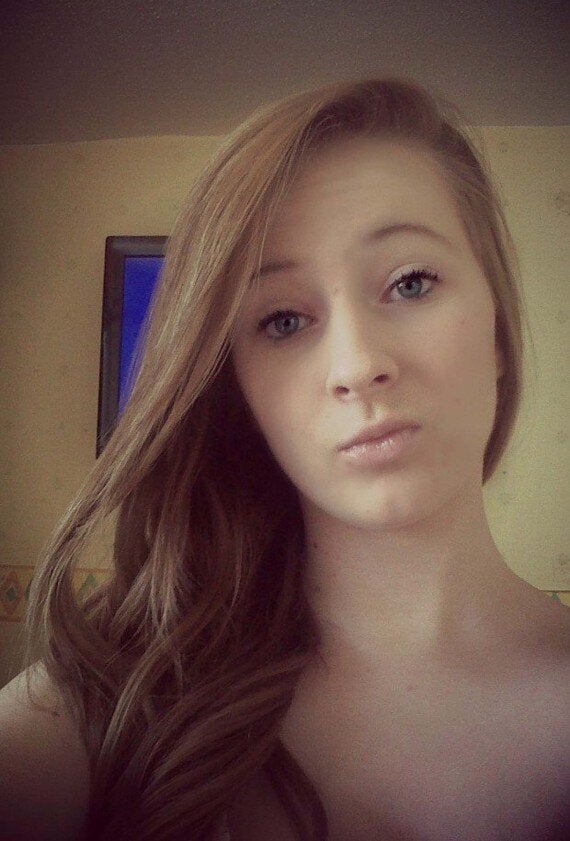 16-year-old Christina Edkins had been studying for exams
Detective Superintendent Richard Baker, of West Midlands Police, said: "We know there are a number of passengers who were on the bus yesterday morning when Christina was attacked while she was sitting upstairs.
"Some of these passengers were sitting downstairs on the bus and they haven't yet spoken to police.
"They may not even have known what happened but may have vital evidence, and it is crucial they contact us as soon as possible on 101.
"Yesterday's events were truly tragic and it's extremely important everyone comes forward and speaks to us. We will also be able to signpost them to professional agencies who can help them come to terms with being witness to such a tragedy."
Related