A UKIP MEP has admitted dozing off during a debate.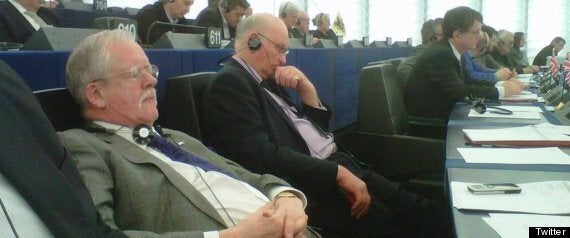 Are EU debates that boring?
Roger Helmer was snapped reclining in the European Parliament's 'hemicycle' debating chamber with his hands clasped around his waist.
He posted the picture on Twitter, saying he had to "pause for some Zeds," adding: "This is what comes from working too hard!"
Helmer joins a proud club of politicians caught napping on duty.
Helmer, who represents the East Midlands in the European Parliament, defected from the Tories a year ago.