A schoolboy was arrested after a shocking video showing an assault on another pupil was posted online.
The 27-second footage shows a teenager, reportedly from Winifred Holtby School in Hull, punching and headbutting another boy on board a bus.
The victim can repeatedly be heard saying he does not want a fight, but the assault continues, until the teenager is eventually pulled away.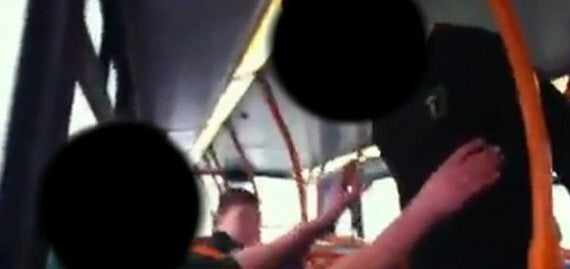 The victim makes no attempt to defend himself
On Thursday a spokeswoman for Humberside Police said: "Police attended the school last week and arrested the suspect who has been interviewed by detectives."
Mike Birkenshaw, the school's deputy head for community told the Hull Daily Mail: "The school is aware of the video material and we are liaising with the appropriate authorities in dealing with this extremely unpleasant incident.
"While we will not specifically discuss this case, we do not and we will not tolerate the behaviour shown.
"The school's behaviour policy clearly states our expectations for our students.
"We will do everything we can by using the school powers that are available to us to uphold not only the reputation of the school but our local community as well."