Actor Matt Smith has said 'Doctor Who' fans can look forward to it being the "biggest, best, most inventive and most exciting year for the show" as it celebrates its 50th anniversary.
The first episode of the new series hits television screens next month and sees the Timelord defy gravity by roaring up the side of the Shard building on a motorbike. A special 3D anniversary show will also be broadcast in November but Matt and co-star Jenna-Louise Coleman, who plays his latest assistant, are remaining tight-lipped about what viewers can expect.
Matt said he clapped when he read the script.
"It sort of does what it says on the tin, you won't be disappointed," he said.
"I think it's hilarious, I think it's epic and I think it's fast and I'm telling you nothing more but you will not be disappointed.
"I think it's going to be the biggest, best, most inventive and most exciting year for the show and I think this script delivers on all those points that you want it to for where the show is at this time, it's brilliant."
Jenna-Louise said: "It pays homage to the last 50 years of the show and kind of really celebrates that, but at the same time as looking forward."
The pair were speaking at a special screening of the first episode of series eight in London.
'The Bells of St John' is described as a modern day urban thriller and sees the duo battling a new adversary, the Spoonheads, against a backdrop of London landmarks including Westminster Bridge and the Shard as they discover something sinister lurking in the WiFi.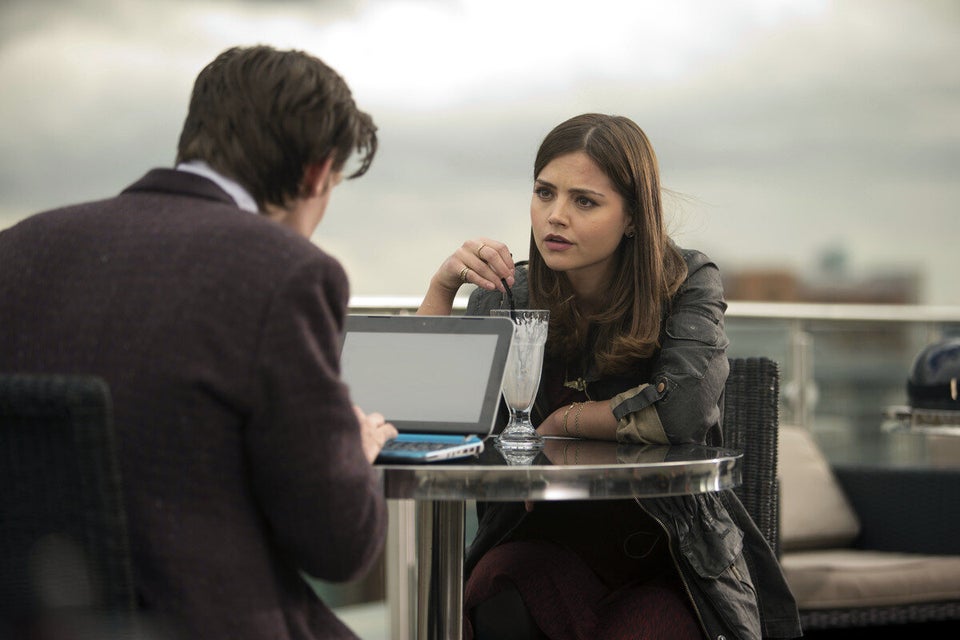 Doctor Who Series 7B