Feeling depressed or anxious dramatically increases the chances of heart patients dying, according to new US research.
Death rates among those with heart disease who also suffer from anxiety and depression are tripled, one study found.
A separate team showed that moderate or severe depression increased the risk of death among patients with heart failure four-fold.
Almost 1,000 patients with an average age of 62 took part in the heart disease study, published in the Journal of the American Heart Association.
All answered questions about their feelings immediately before and after an invasive hospital procedure.
Doctors used measurement scales based on common symptoms to decide whether participants were depressed or anxious.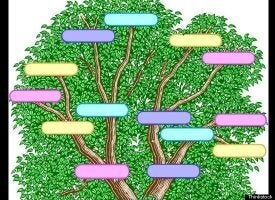 An A To Z Guide To Heart Health: How To Protect Your Ticker
Among the 133 patients who died during the next three years, 55 suffered from either one or both of the conditions.
Anxiety and depression were found to influence the risk of death in different ways. High blood pressure was strongly linked to anxiety, which on its own doubled the risk of dying from any cause.
Depression was more associated with behavioural risk factors, such as smoking and not taking medication.
Previous studies have already found that depression reduces the survival of heart disease patients and triples the risk of heart attacks. However, this may have been partly because depressed patients are likely to be anxious as well, experts believe.
"Many studies have linked depression to an increased risk of death in heart disease patients," said lead scientist Dr Lana Watkins, from Duke University Medical Centre in Durham, North Carolina.
"It's now time for anxiety to be considered as important as depression and for it to be examined carefully."
As well as being more likely to die, depressed patients with heart failure had double the chance of finding themselves hospitalised, the other study found.
Heart failure is a condition that causes extreme exhaustion as a result of blood not being pumped around the body efficiently.
A total of 402 men and women from the state of Minnesota with heart failure took part in a depression survey.
Based on the answers, 59% were classified as having no depression, 26% as having mild depression, and 15% as having moderate to severe depression. The patients had an average age of 73.
Even those who reported mild depression had an almost 60% increased risk of dying over the following 18 months.
Moderate to severe depression pushed up the risk four times compared with patients who were not depressed.
Only a third of the seriously depressed patients were taking medication for their condition, according to the findings published in the journal Circulation: Heart Failure.
"We measured depression with a one-time questionnaire so we cannot account for changes in depression symptoms over time," said Dr Alanna Chamberlain, from the Mayo Clinic, Rochester, Minnesota, who led the study.
"Further research is warranted to develop more effective clinical approaches for management of depression in heart failure patients."