Ukip leader Nigel Farage has paid his respects to former prime minister Margaret Thatcher, who died yesterday aged 87.
On Monday after news of Thatcher's death became public, Farage wrote on Twitter: "Very sad to hear of the death of Margaret Thatcher, a great patriotic lady."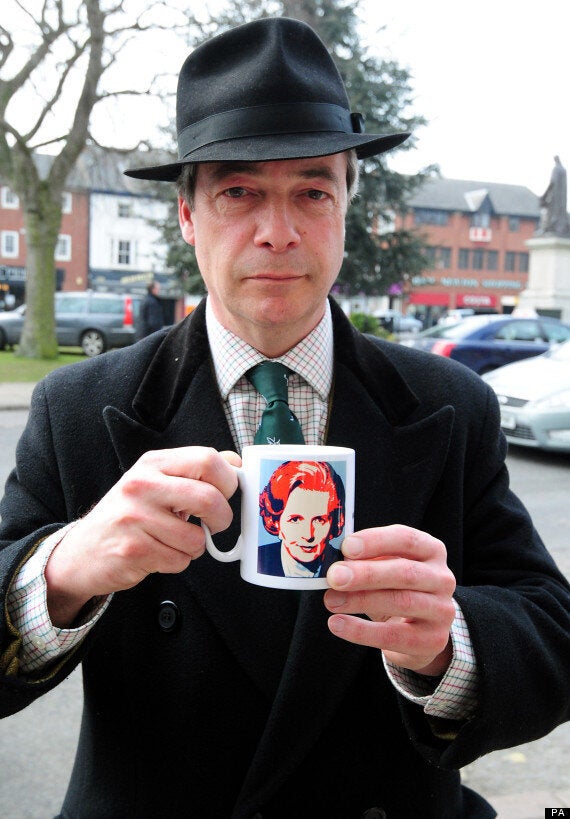 Ukip leader Nigel Farage holds a Margaret Thatcher mug
The eurosceptic politician told the Gainsborough Standard today: "I thought that although the medicine she made the country swallow had a deeply unpleasant taste and was very painful for a lot of old industries."
"But I have no doubt that she modernised the United Kingdom, and at the end of her 11 years there was foreign investment flooding into manufacturing and finance."
He added: "We went from being the sick man of Europe to being the most dynamic economy in Europe."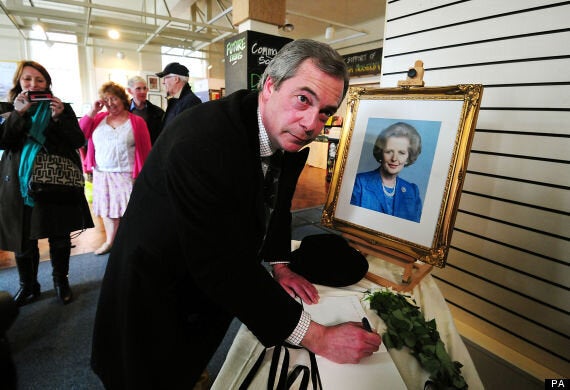 Farage signs book of condolence
Thatcher's body will be taken back the Iron Lady's spiritual home, the Palace of Westminster, in preparation for her funeral next Wednesday, Downing Street has announced.