When I told friends I was going to try spinning for the first time a worried look crossed their face as they wished me "good luck".
I'd heard about the intensity but I'd also heard about the benefits, including improved leg strength and tone, better stamina and the chance to burn around 700 calories.
Spinning also reportedly releases endorphins. I wondered, could sweating profusely while riding hard and not going anywhere really make me feel happier? I turned up to an aptly named studio - Good Vibes - in Fitzrovia, London to find out...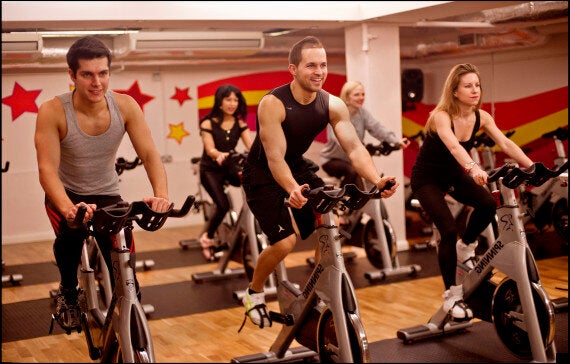 A spinning class lasts 45 minutes and burns around 700 calories
The first thing that struck me about the small studio was the brightly coloured walls and lockers and friendly atmosphere, there was nothing intimidating about this place.
I walked in to the dimly lit studio packed with spinning bikes for my 45-minute Spincycle class and quickly discovered I was amongst pros. No one else seemed to have any trouble strapping their feet in or adjusting their saddles.
However, once the instructor (a muscly woman named Kate) learned I was a newbie she soon had me strapped in safely.
According to Kate, who's been spinning since 1998, the most dangerous thing about the class is the pedals. Don't get them right and you're in for a lot of pain.
Check out more fitness crazes for 2013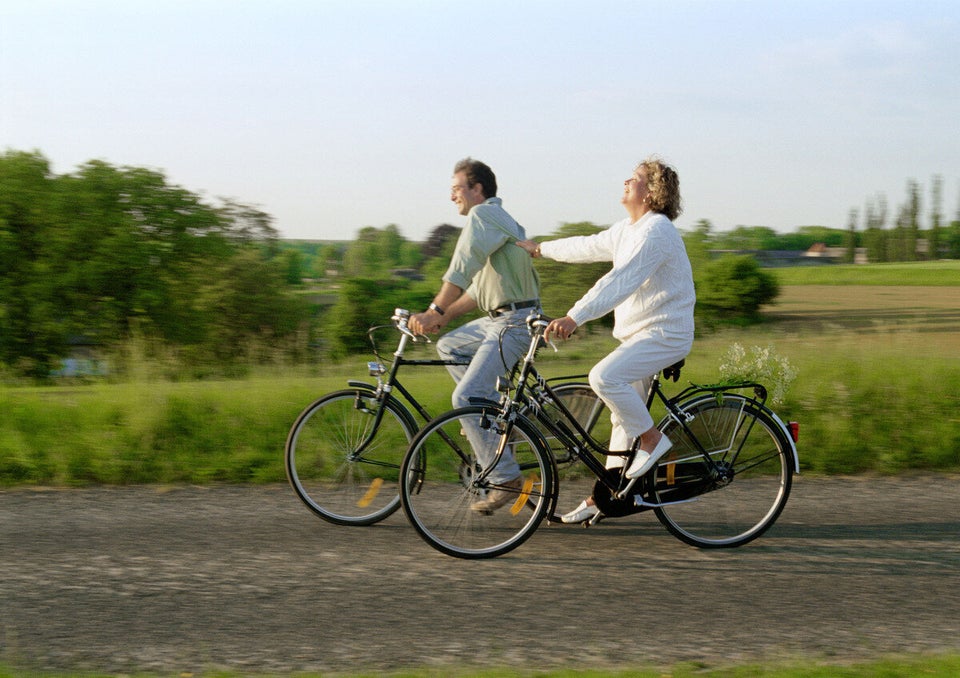 Top 20 Fitness Industry Trends For 2013
The class, named 'Spincycle', is based around cycling outdoors, riding with gears and 'realistic' leg speeds so that it is basically interval training.
Uplifting music (including Rihanna) is used in aim to keep you motivated while you peddle ferociously for the best part of an hour. The only problem was sometimes I couldn't hear what Kate was saying over the noise of wheels spinning and the music blasting. I resolved that if I ever spun again I would not hide away at the back of the class.
However, one benefit of being at the back is I could sit down when it all got too much. Something I'm not ashamed to admit I did on three occasions.
After the class, Kate reassured me that no matter how fit I might be from running, spinning is a whole new anaerobic exercise, which it takes your body takes time to get used to. She promised that if I came two times a week for a month I'd soon be able to keep up.
I left the studio feeling a little exhausted but admittedly chirpier. So chirpy in fact that I ended up having a conversation with two strangers all the way to the bus stop.
A single Spincycle class at GoodVibes costs £12. Or membership is £95 per month for unlimited classes across both studios – Glow Yoga & Pilates, Power Plates and Spincycle, which works out at just over £3 a day.