Thatcher's death has prompted an outpouring of emotion from people across the UK, with her passing proving as divisive as her policies in life.
While heartfelt tributes have moved the right, many others remember Thatcher less fondly. In some towns, the response to what Miliband and Clegg described as her "towering" legacy has spilled out onto the streets, not only in the form of "death parties" but also in graffiti art.
Graffiti artist Scott AVK1 Vincent sprayed what social media users dubbed the 'Thatchinator' on hoarding in Brighton. He posted it on his blog writing: "Margaret Thatcher stole my milk. It was the only part of school that I enjoyed."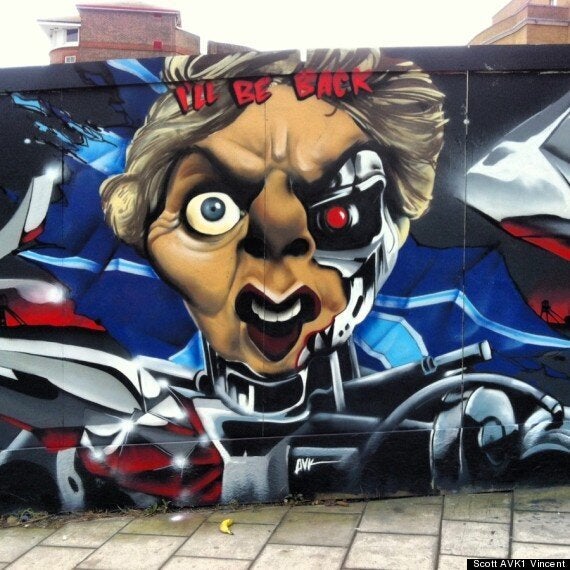 Pictures courtesy of SCOTT AVK1 VINCENT
Another piece of art went up in the 'Graffiti Tunnel' in Leake Street, also known as the "Banksy Tunnel" in London, that reads "Burn in Hell Maggie". Check out the other offerings from around the UK below. Many of the daubings are less creative than the art above!
Popular in the Community