Wigan pulled off a comfortable win over Millwall to take them into the FA Cup final, in a Wembley clash marred by fighting from Millwall fans in the stands.
Several images of bloodied supporters were beamed by the broadcasters after in-fighting began.
Police belatedly appeared in a bid to halt the minority fighting, only for the contingent to turn on them. Ten people have been arrested.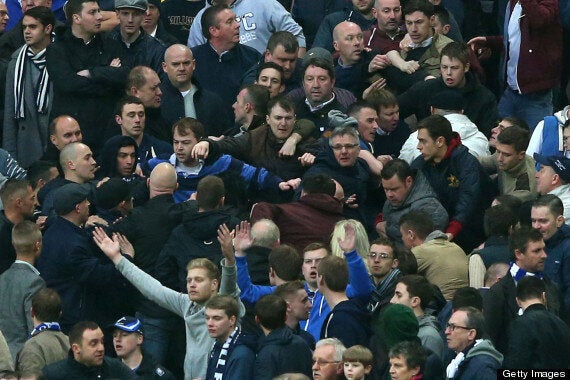 Trouble breaks out between Millwall supporters during the FA Cup with Budweiser Semi Final match between Millwall and Wigan Athletic at Wembley Stadium
The fighting erupted shortly after Callum McManaman's clincher on 78 minutes. Broadcasters ESPN showed images of two young girls in tears.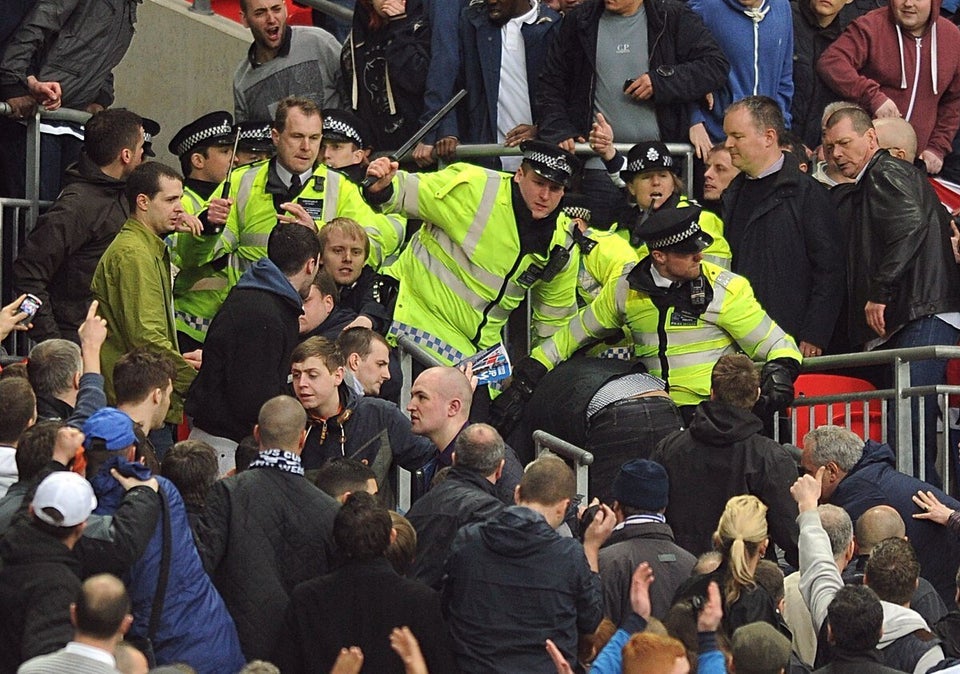 Millwall Fan Violence
ESPN initially said they had put off showing the footage of the violence in the stands, which co-commentator Craig Burley said made him feel "sick to the pit of your stomach".
The channel said it was "not our intention to glorify the idiots concerned by showing them", however they showed scenes of Millwall fans turning on police, while one supporter was seen with a policeman's hat he had stolen and smiling about it.
Police are reportedly sealing off Trafalgar Square, where thousands have gathered to celebrate Margaret Thatcher's death, out of fear the violence between Millwall followers could spread to central London.
A 2-0 victory with strikes from Shaun Maloney and McManaman secured the Latics' first ever FA Cup final spot.
Millwall manager Kenny Jackett said when informed by Rebecca Lowe of the unsavoury scenes it was "the first I've heard of it" while his opposite number Roberto Martínez said "it was a shame".
The Lions have made strides to quell their reputation for hooliganism, which peaked during an FA Cup tie at Luton in 1985 during the Kenilworth Road riot.
Jackett later commented at his press conference: "If crowd trouble is continually brought up with Millwall, it is going to hold us back."
It is one of the most high-profile incidents of brutality at the new Wembley stadium. In September 2011, an England football supporter killed an innocent Wales fan outside the stadium.
Michael Dye, 44, died from head injuries inflicted by a single punch before the Euro 2012 qualifier and Ian Mytton was sentenced to three years after pleading guilty to manslaughter.
Popular in the Community