She may not be grinning like our rescued hedgehog, but this little guinea pig is no doubt relieved to be in safe hands.
For the pink bandages on her four little paws are treating burns, Redditor kittycat625 who is caring for her, revealed.
It's not known how she sustained her injuries - although there is speculation she may have accidentally walked on a hot stove top.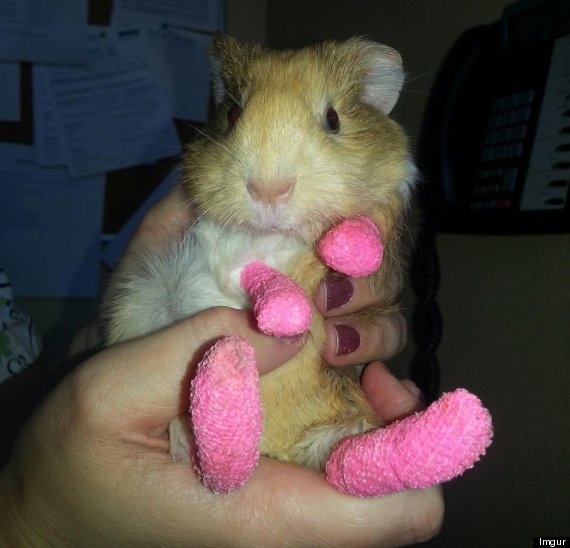 On the mend: This little guinea pig is being treated for burns to her feet
The RSPCA describes guinea pigs as small, sociable, "chatty" rodents, which can typically live for between five-six years.
It adds: "There is no one 'perfect' way to care for all guinea pigs because every guinea pig and every situation is different, but certain essential needs must be met.
SEE ALSO: Kung Fu Hamster! Furious Rodent Attacks Dog-Walker And Hounds
"Guinea pigs are now housed indoors as house pets as well as outside.
"It is up to you how you look after your guinea pig, but you must take reasonable steps to ensure that you meet all his/ her needs."