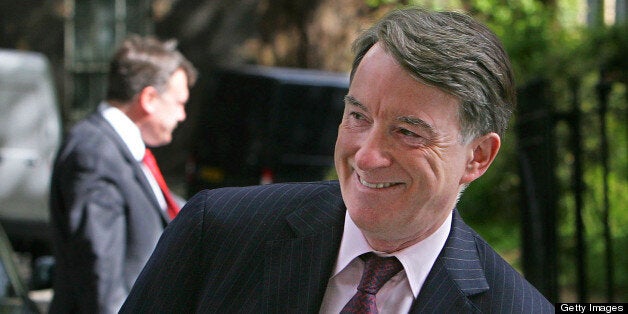 Margaret Thatcher warned Lord Mandelson not to trust the Irish as they are "all liars", the former Labour Northern Ireland secretary has claimed.
Mandelson told BBC Radio 4 on Wednesday morning that he had met the former Tory prime minister only once, and when he did she told him: "You cannot trust the Irish. They are all liars. Just do not forget it."
Thatcher is a highly divisive figure in Northern Ireland. Following her death last Monday, first minister Peter Robinson described her as "undoubtedly one of the greatest political figures of post-war Britain".
However Sinn Fein's Gerry Adams said she did "great hurt to the Irish and British people during her time as British prime minister" and accused her of "censorship, collusion and the killing of citizens by covert operations".
In 1984 Thatcher survived an assassination attempt when the IRA bombed the Brighton Grand Hotel during the Conservative Party conference.
On Tuesday evening Mandelson, who served as Tony Blair's Northern Ireland secretary between 1999 and 2001, said he would not be going to today's "quasi state funeral".
He added: "Frankly, I would have recommended against it. I don't regard Mrs Thatcher as Churchill."
"She was the first woman prime minister, she served for longer in the job than anyone in 150 years, she achieved some extraordinary things," he said.
The prime minister, who has been accused of politicising the event, also controversially claimed that Thatcher had won the big political arguments of her day. "We are all Thatcherites now," he said.
Popular in the Community