The enhanced police presence for tomorrow's London Marathon will remain in place despite the death and capture of the Boston Marathon bombing suspects, Scotland Yard said on Saturday.
Security has been stepped up to reassure the 36,000 runners and tens of thousands of spectators in the wake of the atrocities which killed three people and injured 180 in the US last Monday.
But several hundred more officers will still be out on London's streets on Sunday - a 40% increase on last year.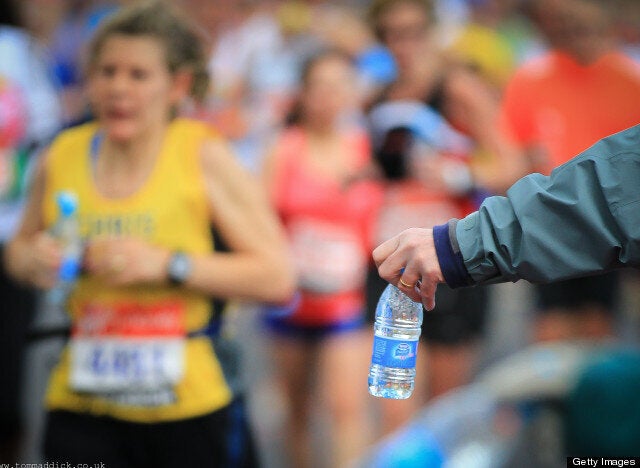 An enhanced police presence will stay in place for Sunday's marathon
The race's chief executive insisted the bloody events in Massachusetts will not put off spectators or runners taking part in the 26.2 mile event.
Nick Bitel said the boosted police presence would help ensure the event will be "as safe and fun as it always is".
He told BBC Radio 4's Today programme: "After the terrible events in Boston we conducted a security review with the Metropolitan police and all the other agencies and, as was announced yesterday, we have increased substantially the number of police officers who are going to be out there, going to be visibly reassuring people and putting in more search regimes and a number of other measures to ensure that it is as safe and fun as it always is." The increased security was a response to Monday's Boston Marathon bombing
This was an "appropriate response level" but "we don't want to lose the feeling that is such an important part of the Virgin London Marathon and I think people will come out and cheer and have a great day".
He added: "I think the spectators won't be put off, we'll have a great day. There's some fantastic races, really competitive, and the numbers in terms of people running will be 35,500 - 36,000 as they would always be."
He was taken away on a stretcher and was admitted to hospital in a serious condition with unspecified injuries.
Popular in the Community